Amazing 116 volunteers and 100 pounds of trash @Coastal Cleanup Day at Montara State Beach!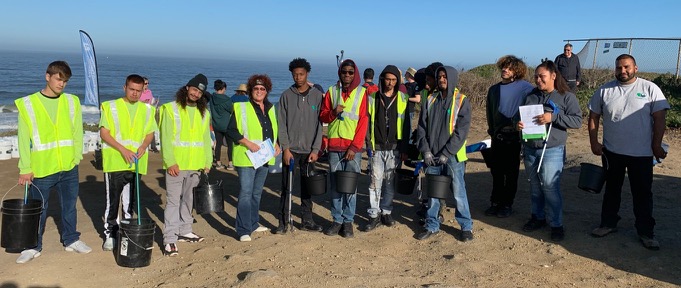 What a fabulous Coastal Cleanup day at Montara State Beach! The sun was shining over the 116 volunteers who came out to clean up the beach, the bluffs and the side of the road. Despite everyone reporting how clean the area is, we collected 28 pounds of recycling, 72 pounds of trash and 412 cigarette butts!
We want to give a special shout out to the Greater Valley and San Francisco Conservation Corps, Boy Scout Troops 37 & 201, Girl Scout Troop 61070, EBay, the Nueva School, and all the individual earth hero's that came out today. Plus California State Parks that will be picking up the trash.
And we also want to give a warm welcome to our new Junior Site Captains Ben and Coralyne, as well as their mom's Jenniferlyn and Leanne. Without you today would have been complete chaos!