922 Cigarette Butts, 66 Volunteers and 1 Celebration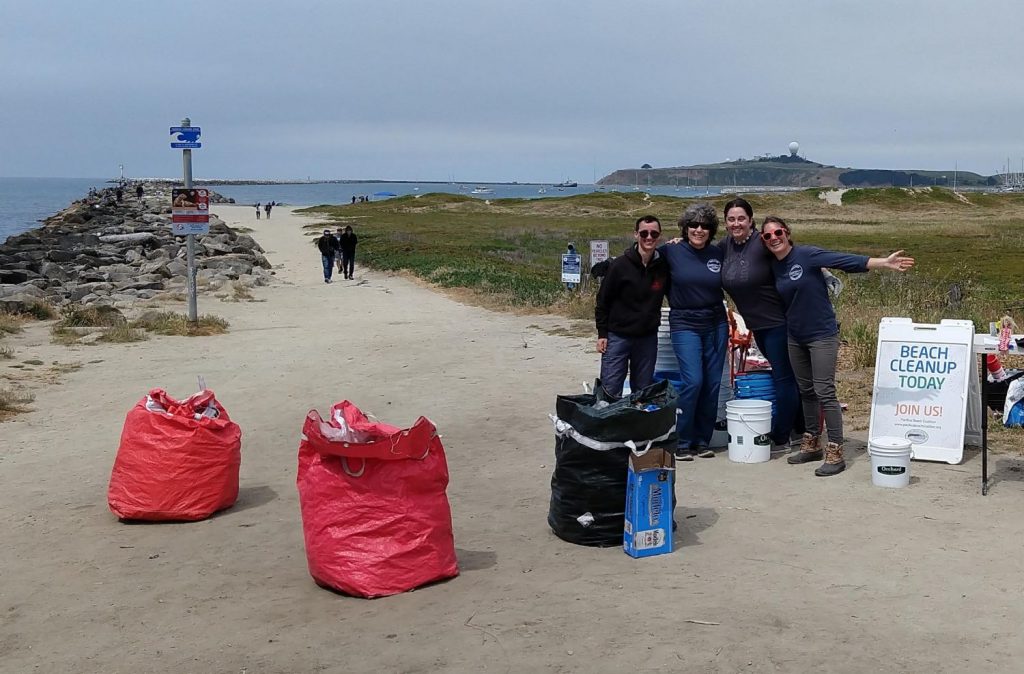 We had 66 volunteers come last Saturday to remove the trash from Pillar Point Harbor and Surfer's beach. It was a great turnout and together we picked up a total of 48 lbs of recycling from our beaches as well as:
Pillar Point Harbor
– 40 lbs of trash
– 378 cigarette butts
– 32 bottle caps
– 32 straws

Surfer's Beach
– 68 lbs of trash
– 544 cigarette butts
– 16 bottle caps
– 7 straws
We were very happy to count Julie, who came to celebrate her birthday with us and is going to join our team of site captains. We also have Amelie who came back to help you all weigh your buckets and sort your trash. And let's not forget our other site captains Celine and Laurel who have been leading all the cleanups.
Thank you to Kilpatrick Townsend and YMSL for bringing all their volunteers to the beach!
Also, something very special happened at the last cleanup: our barbie mascot who was found 5 years ago without cloth during a cleanup, got a dress. Veronica, who was our barbie stylist of the day, put on the dress and gave her a name. Next time you come, don't forget to check out Oceana's new attire!
Join our next Pillar Point beach cleanup or find more info here.
Join our next Surfer's Beach beach cleanup or find more info here.