7 Kayaks to Cleanup the Water & Jetty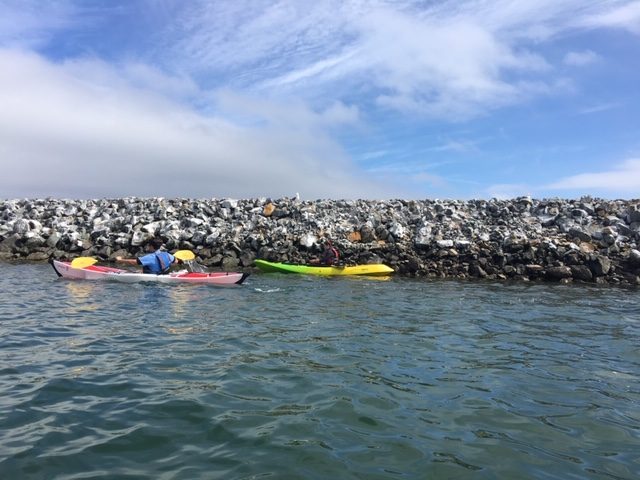 For the first time ever we partnered with the Half Moon Bay Kayak Co to give our volunteers the opportunity to pick up the trash floating on the water of the harbor or stuck between the rocks.
It was a great success! Our 7 kayaks went above and beyond to paddle and remove 31 lbs of trash including fishing lines, beer cans and glass bottles from the Jetty.
They also had the chance to see all the pelicans that are in the Marina right now, as well as all the baby seagulls starting to leave their next to climb up and down the rocks.