228,329 lbs of Weeds Removed. Now, it is Wood Chips Time!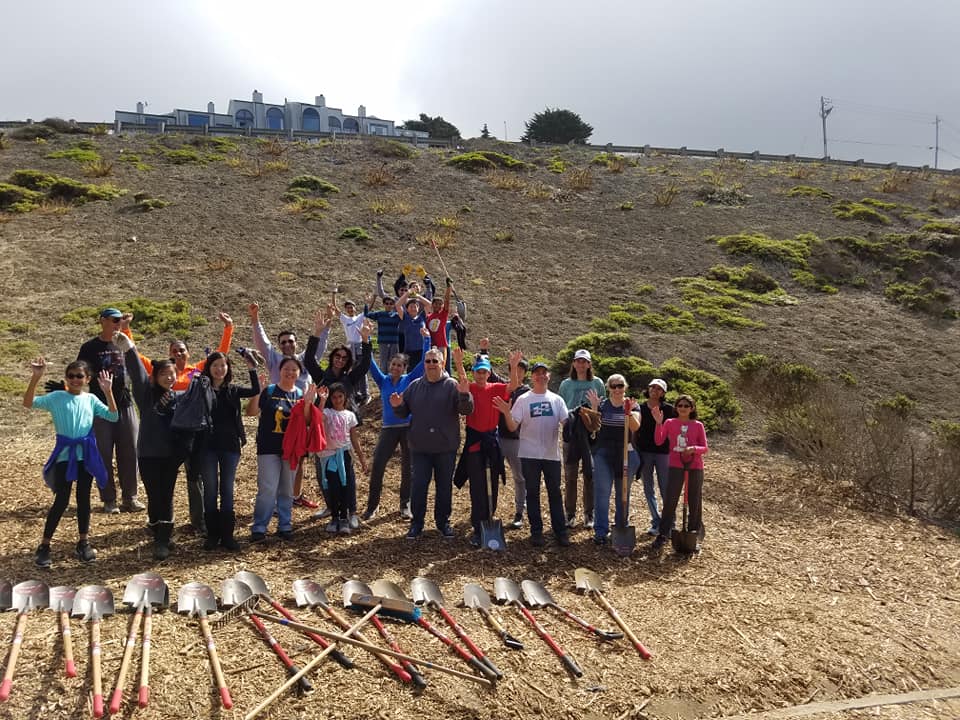 Micheal and his Habitat Restoration's team have been working hard for years to get to this this stage.
Months after months, volunteers have been removing over 228,329 lbs of green waste since 2007, needless to say that this has been a work of love and hard labor. And last September, for Coastal Cleanup Day, Michael and the Harker School were finally able to  cover the area with wood chips.
Great job you guys, the invasive weeds don't stand a chance!