152 lbs Of Trash and Some Sun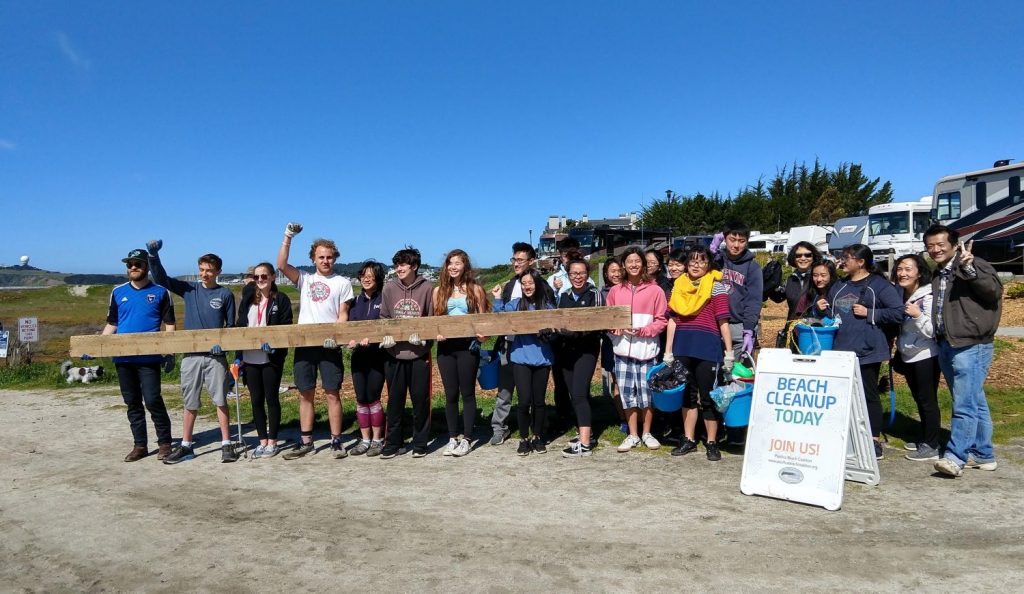 57 Volunteers, 152 Lbs of Trash & 106 Cigarette Butts
Last Saturday we cleaned up Pillar Point and Surfers Beach. We were all very grateful for the sunny weather and for spotting some whales near the jetty. We had students representing Half Moon Bay, Hilldsale and Aragon High Schools who came in numbers, as well as locals and San Mateo and Menlo Park residents.
20 volunteers went South to clean Surfers beach. They picked up 34 pounds of trash including 10 lbs of wood. 23 cigarette butts, 44 bottle caps and 10 straws.
The other volunteers cleaned up Pillar Point. They removed 118 lbs of trash from the beach and trail, 83 cigarette butts, 41 bottle caps and 36 straws.
Thank you to Spangler's our local market, for donating snacks and coconut waters, they were very refreshing!
Thank you to Ryan, Lindsey and Amelie for being site captains, it was very well appreciated 🙂