1,000,000 Cigarette Filters Recycled
Since 2014 we have all been busy collecting filters after filters and shipping them to Terracycle to get them recycled. Well, a few days ago, we realized that we had sent Terracycle over 1 MILLION BUTTS!
These filters thanks to you and our programs have been removed from our streets, beaches and parks and will not end up in the ocean nor the landfill. Instead, the plastic will be extracted from the filters and it will be upcycled to make park benches, ashtrays and other items like planters.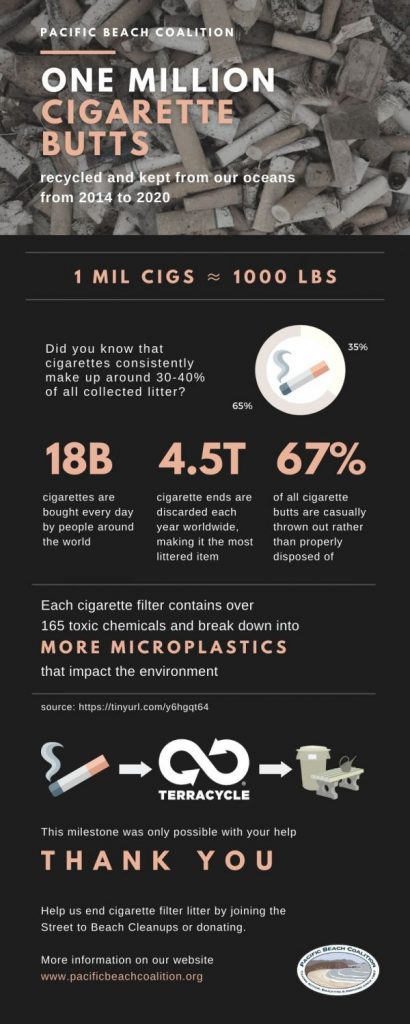 Credits to Kimmy Tran our Graphic Design Intern.