Wow! 92 Volunteers & 1821 Cigarette Butts at Rockaway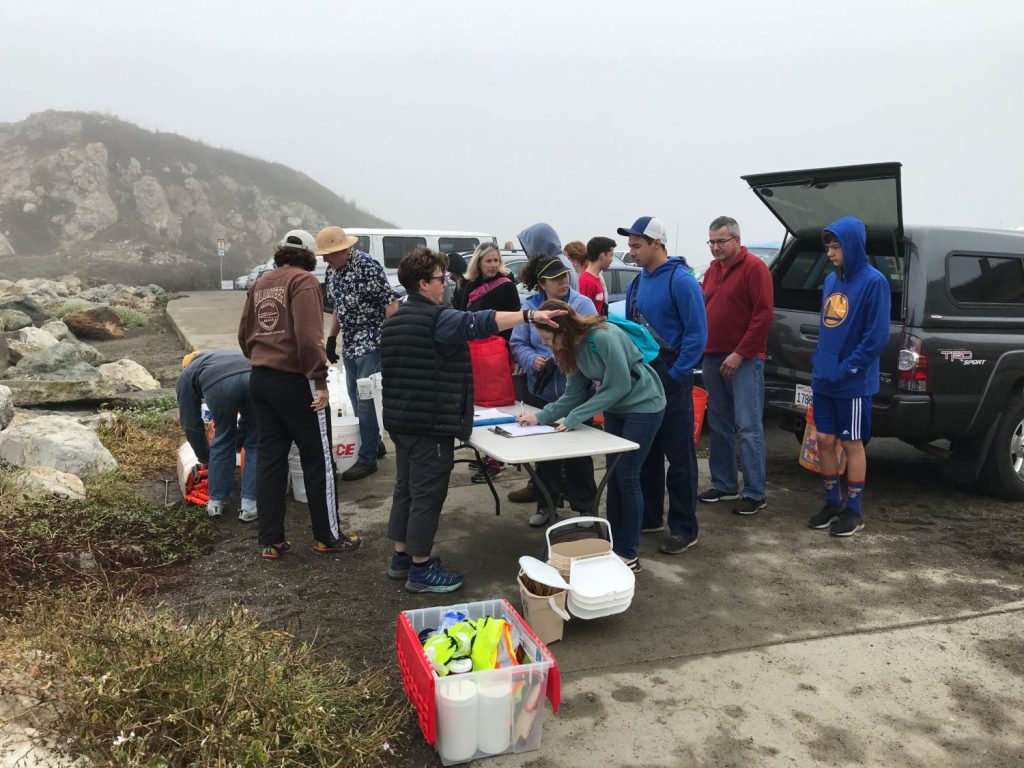 We had 92 volunteers, with the various fireworks booths and the regular cleanup.  We picked up 45 lbs of trash and 10 lbs of recycle and a whopping 1821 cigarette butts.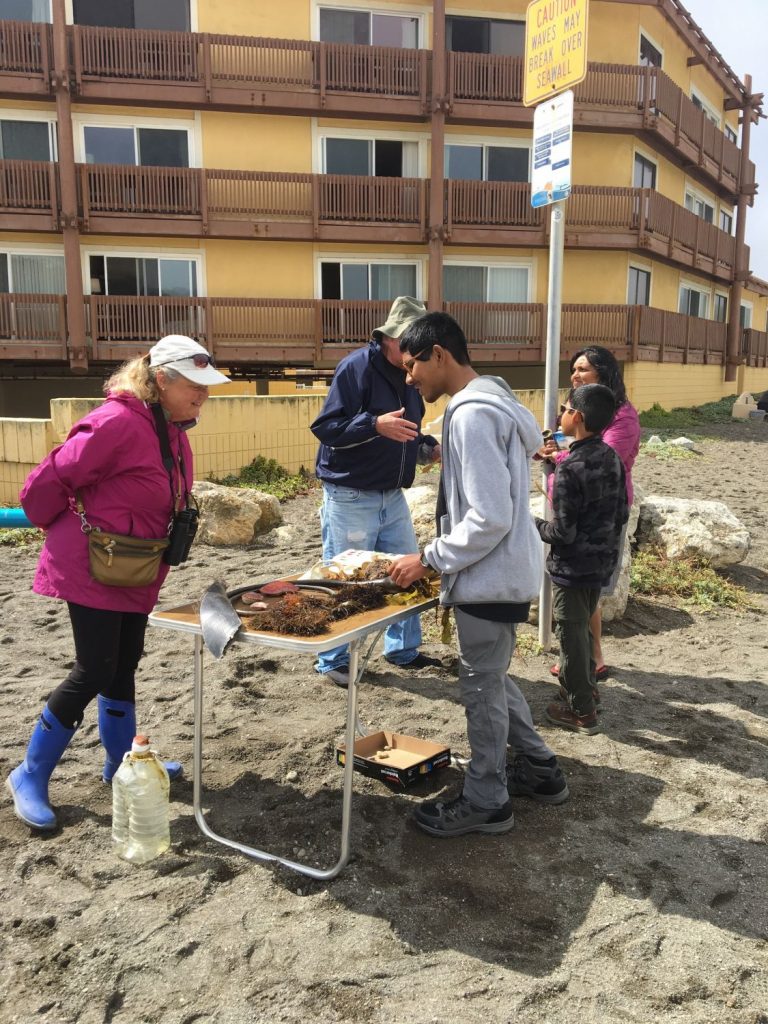 The naturalist Marie, joined us today and it was really informative. There were quite a few people going over to the table to talk about kelp and the different varieties, and we had some cool whale baleen as part of the display. People seemed to really be enjoying it.

Some of the volunteers found a large plastic garbage can filled with construction debris, dumped by the side of the road near the Japanese restaurant, so they were able to pick it up in their truck and bring it down to where we leave our trash to be picked up.
We had some volunteers bring back a large bundle of rope they found in the rocks too. The day started out misty and foggy and towards the end of the cleanup we had blue sky. 
There seemed to be some fishing event and the dog surfing contest, so it was super crowded at Rockaway and Linda Mar.