What a hoot!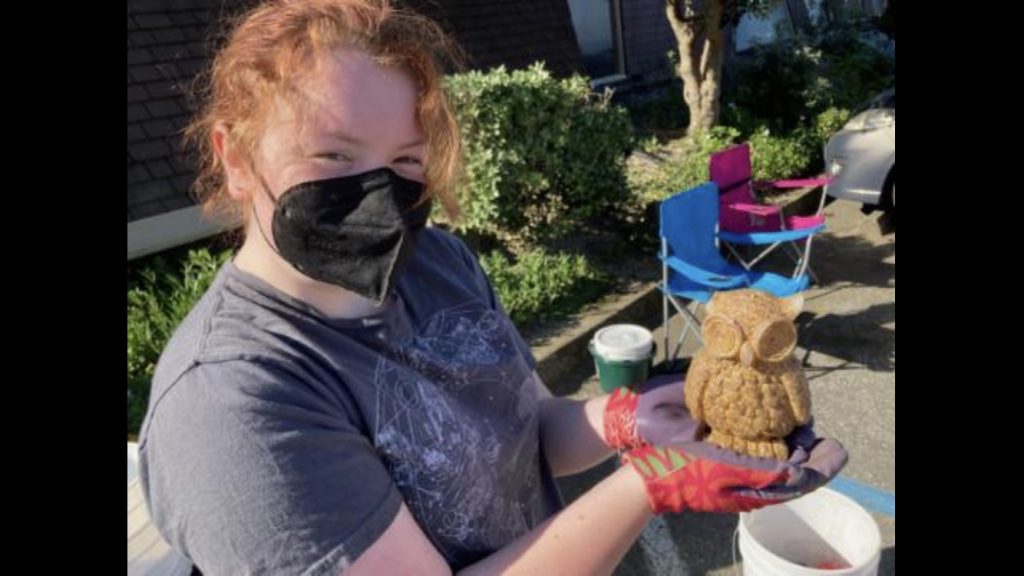 It was a very sunny day at Montara beach cleanup with a lot of new and returning friends! Our delightful site captains Iona and Janice and naturalist Julie managed a crew of 23 volunteers. This team managed to collect 33 lbs of trash, 16 lbs of recycling, 194 cigarette butts , 23 masks and a handful of gloves. There were plenty of interesting finds this month including a painters tray, batteries, a Whole Chick-Fila to-go order!! a shower curtain, tennis ball and a cute candle owl – what a hoot!
A big thank you to all our volunteers who came help keep Montara beach beautiful!
---
We appreciate everyone who supports Pacific Beach Coalition's work and educational programs. Thank you for helping us to protect our beautiful ocean and coastline by donating money, time or both! Your dollars will go towards our ongoing educational efforts (such as the Naturalists program) and our beach cleanups and habitat restoration efforts along the coastal trail. Thank you so much for any contribution, big or small!