Week Day Habitat Restoration – Wed. Sept. 23rd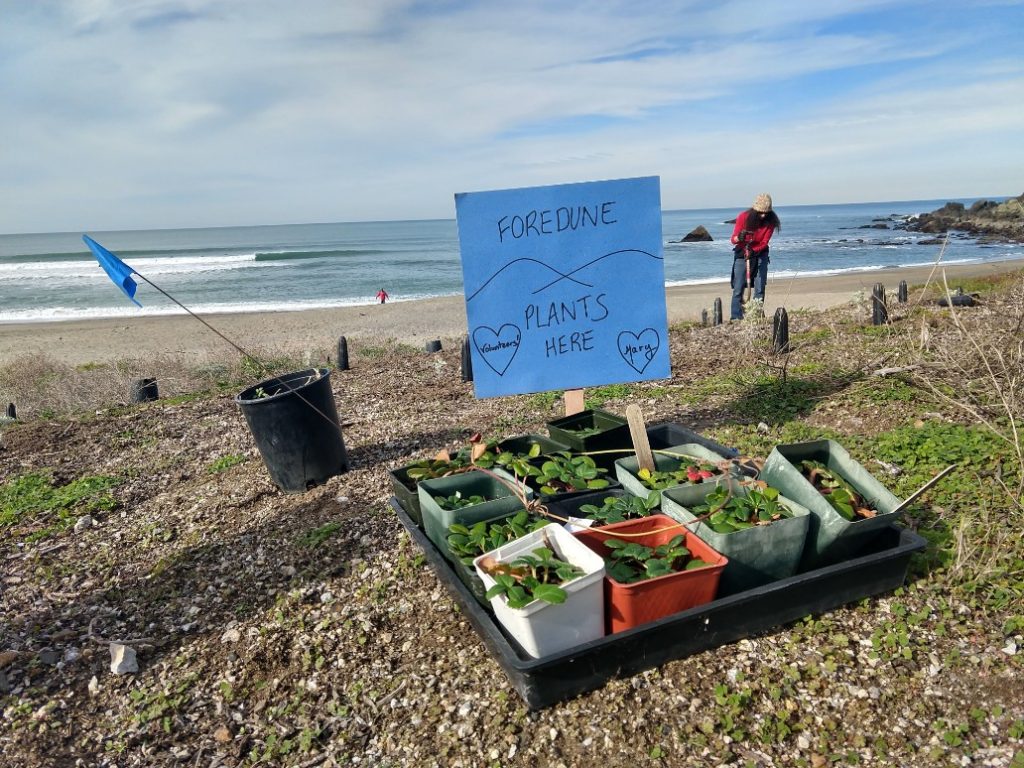 Next Habitat Restoration: Wednesday, September 23rd from 10AM to Noon
Transplanting little native plant starts for planting on the bluffs with the fall rainy season.
Read our COVID-19 Regulations
Please follow the following rules to keep everyone and our Habitat Restoration site captains, safe and healthy:
Wear your mask and respect social distancing
BYO tools: bring your own reusable gardening gloves, pruning shears, hand trowel and shovel
We will keep the numbers of volunteers very limited so please sign up in advance and we will send you a confirmation email
LIMITED TO 12 VOLUNTEERS
RAIN CANCELS.
If weather is uncertain for the scheduled activity, please contact site captain to check if event is still on or if it is cancelled due to rain.
About the Restoration:
Site Captain: Freidel Cohen
Where to Meet: We'll be working at Rockaway. Meet at the surfers' parking lot.
Supplies: BYO tools. Reusable gardening gloves, and garden tools including a hand trowel and shovel.
Focus Area: Volunteers will collect beach strawberry starts, cut invasive fennel seed heads, and pull invasive weeds.
More questions? Read our Native Habitat Restoration FAQs.
Would You Like to Join Us? To make sure we bring the right amount of supplies, to be more efficient and conserve paper, please complete our online form. It will only take you a few seconds. Sign up here!