We Won the Jefferson Award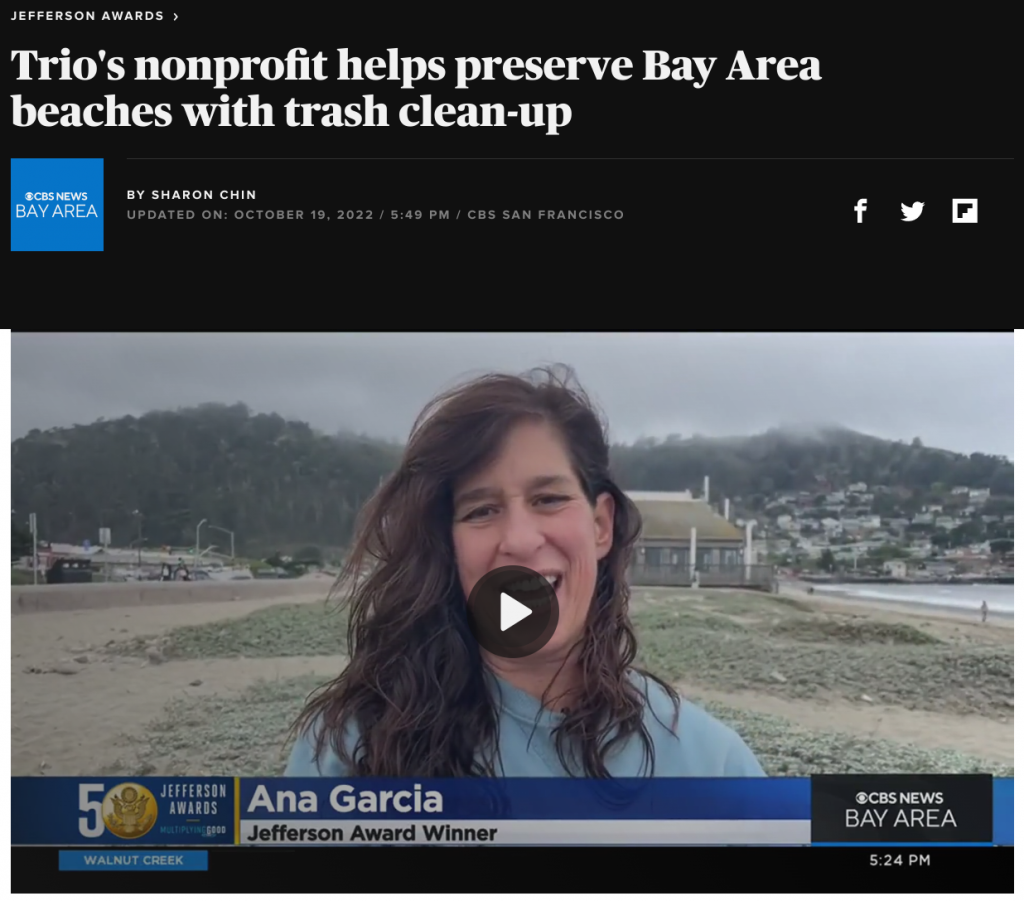 We are so grateful and honored to have won the Jefferson Award. Jim Fithian, Ana Garcia and Lynn Adams are been rewarded the Jefferson Award medal in demonstration of their dedication and love for the ocean and our community.
"My wife and I were coming down to the beach one day, and we saw trash on the beach, and, of course, you can walk away from the trash and say, 'Oh, it's terrible, there's trash here.' So once you start picking it up, it's hard to stop," he explained.
So they didn't stop. Fithian and Garcia helped organize the first beach clean-up at Linda Mar in 1997. They also co-founded the Pacific Beach Coalition.
So thank you to the CBS News, the Jefferson Award Foundation and Sharon Chin for covering our story.
Sharon Chin is a general assignment reporter who also profiles Jefferson Award winners for KPIX 5 Eyewitness News. Since she joined KPIX 5 in 1997, Chin has reported everything from fires to features, from politics to perspective pieces, but she feels a special sense of pride bringing viewers the stories of Jefferson Award winners. She herself feels inspired as she shares the stories of our community's heroes.