Volunteers and Dolphins Brighten Surfers Beach

On a sunny October Saturday, Surfers Beach welcomed PBC volunteers with a bright morning of nature, beauty, and community spirit. The high tide and playful dolphins seen from the shore set the scenic backdrop as 59 wonderful volunteers got to work cleaning up the beach and restoring it to full health.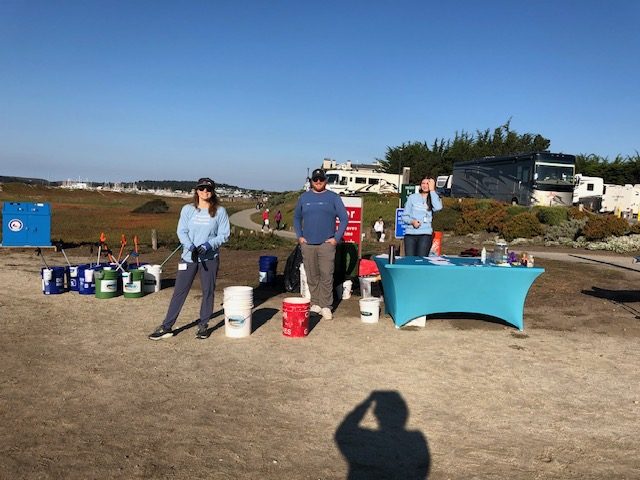 Thank you to the dedicated volunteers and to Alex, Melinda, Maggie, and Greg. Together, the team collected a total of 101 pounds of trash, 22 pounds of recyclables, and a staggering 946 cigarette butts – a haunting reminder of the persistent issue of litter on our shores.
We appreciate everyone who supports Pacific Beach Coalition's work and educational programs. Thank you for helping us to protect our beautiful ocean and coastline by donating money, time, or both! Your dollars will go towards our ongoing educational efforts (such as the Naturalists program) and our beach cleanups and habitat restoration efforts along the coastal trail. Thank you so much for any contribution: big or small!