Velella Velella Sighting at Sharp Park!
On a slightly overcast Saturday, May 13th, Sharp Park Beach experienced a surge of care and enthusiasm as 62 dedicated volunteers from various schools and communities gathered to make a difference. The combined efforts of volunteers from St Edwards School in Newark, Notre Dame Elementary, and Carlmont High School brought a sense of community and fun to the cleanup event, which was marked by intriguing encounters with unique marine life and the Super Bloom on Mori Point, attracting hikers and nature enthusiasts alike.
As the volunteers combed through Sharp Park Beach, the parking area, promenade, and local streets, they were greeted by the fascinating sight of of Velella Velella washed up on the shoreline. These jellyfish known as "By the Wind Sailors" can't compete with the winds and commonly wash ashore at this time of year. They are also known to concentrate in the same area as the Pacific Gyre, the great garbage patch, with other wind/current travels drawing in predators who sadly mistake the plastic pieces for food. Read more about the Pacific Gyre and see a photo of Nudibranch and Velella Velella here.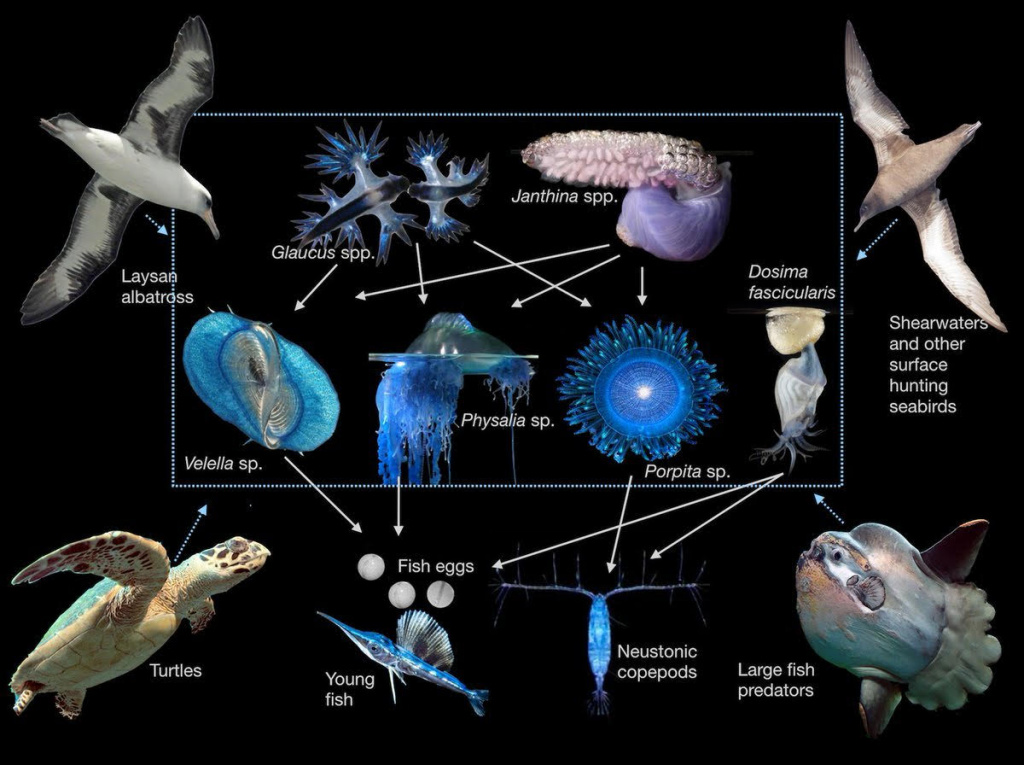 The bright day of volunteering at Sharp Park Beach left an indelible mark on the hearts and minds of the 62 dedicated volunteers. We hope that the encounter with the fascinating Velella Velella and the awareness of the Pacific Gyre's impact on marine life ignited a sense of responsibility and urgency, and that the captivating Super Bloom on Mori Point provided a vivid reminder of nature's resilience.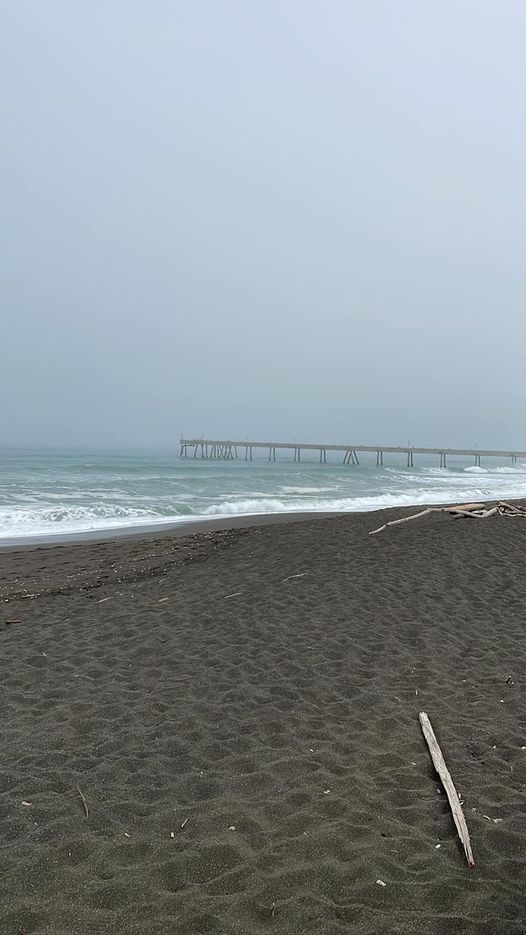 We appreciate everyone who supports Pacific Beach Coalition's work and educational programs. Thank you for helping us to protect our beautiful ocean and coastline by donating money, time, or both! Your dollars will go towards our ongoing educational efforts (such as the Naturalists program) and our beach cleanups and habitat restoration efforts along the coastal trail. Thank you so much for any contribution: big or small!