Toasters & Butts: Esplanade's August Success
On a sunny Saturday morning on August 19th, our community came together for another successful cleanup at Esplanade. 35 incredible volunteers gathered to make our beloved neighborhood a cleaner and more beautiful place.
In just a few hours, our passionate volunteers managed to collect a whopping 65 pounds of various types of garbage, 17 pounds of recyclables, and 3,056 cigarette butts! It's astonishing what can be achieved when a community bands together for a common cause. We even stumbled upon some unexpected treasures, including an old toaster!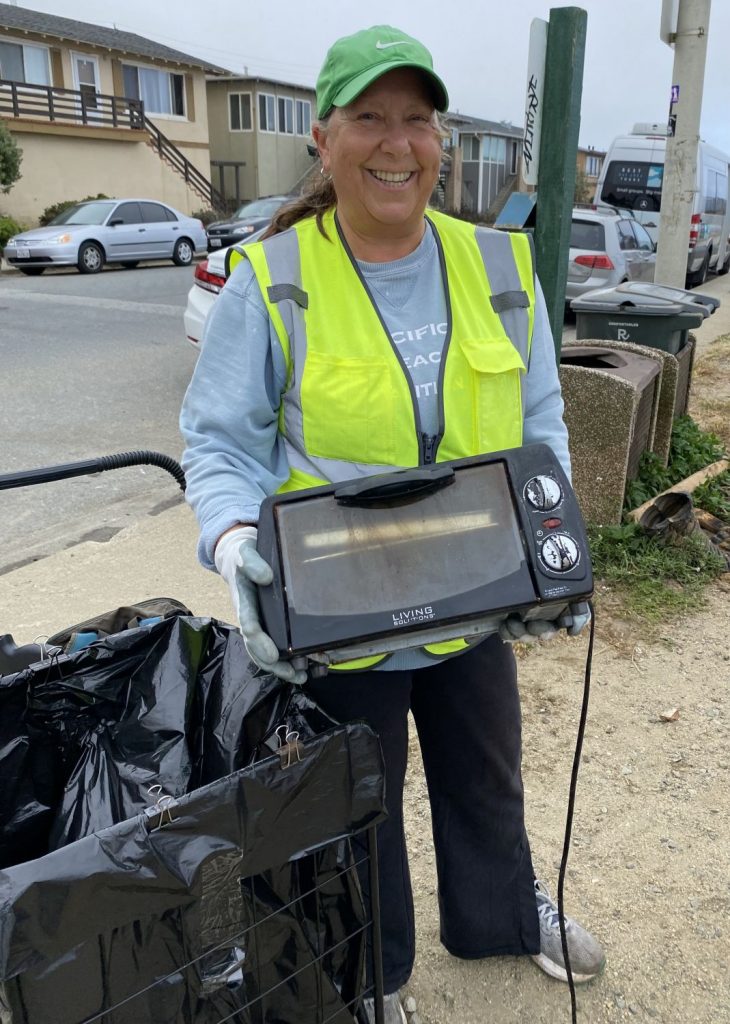 We want to express our heartfelt gratitude to each and every participant who joined us on this mission to enhance our community's well-being. Your dedication and hard work inspire us, and we can't wait to see you all again at our next cleanup event on California Coastal Cleanup Day, September 16th. Together, we'll continue to make a positive impact and keep our environment pristine.
We appreciate everyone who supports Pacific Beach Coalition's work and educational programs. Thank you for helping us to protect our beautiful ocean and coastline by donating money, time, or both! Your dollars will go towards our ongoing educational efforts (such as the Naturalists program) and our beach cleanups and habitat restoration efforts along the coastal trail. Thank you so much for any contribution: big or small!