ThermoFisher and Salesforce Give Back at Rockaway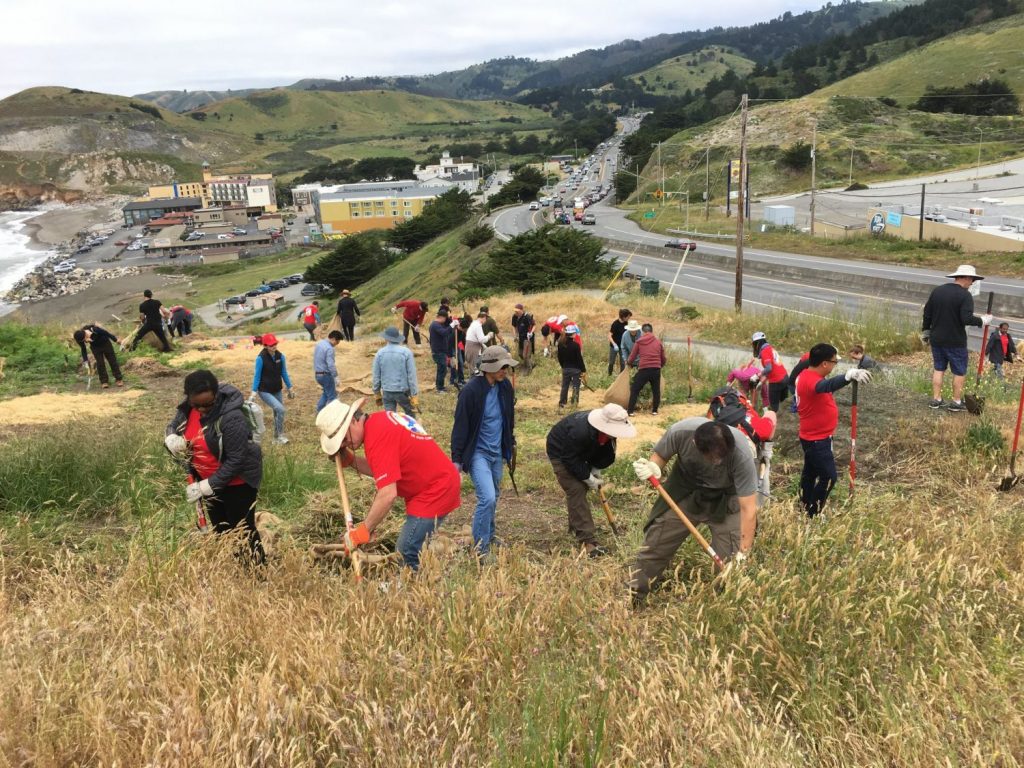 Thank you ThermoFisher team!
What a great job done by ThermoFisher this week. 1173 cigarette filters, 38 pounds of trash/recycles removed, 1250 pounds of thistles pulled to make way for native vegetation from Rockaway District and removing thistle and the Headland. Thank you Team ThermoFisher!
Thank you Salesforce team!
Slowly but surely the Italian Thistle on the Rockaway Headlands is disappearing… Today 6 Earth Heroes from Salesforce pulled 250 pounds of it and spread rice Straw in the open spaces to restore and nourish the soil.
Thank you to both of these teams for coming to the coast and making Rockaway and the headlands a greater place for the wildlife.
Would you like to bring your team to the beach for rewarding team building experience? Check out our Give Back program!