The Penny Keating Education Fund
This year, we are honoring long-standing PBC member, volunteer, and site captain, Penny Keating by naming our Education Fund after her.
Penny, a lifelong ocean advocate was the driving force behind the creation of Ocean's Week for the Alternative School (now Ocean Shore) ensuring an intensive week of study immersed with Ocean and sea life awareness for every student. Penny was a driving force for developing the week-long immersive program and directed it for many years. Ocean's Week has now been implemented in many other schools.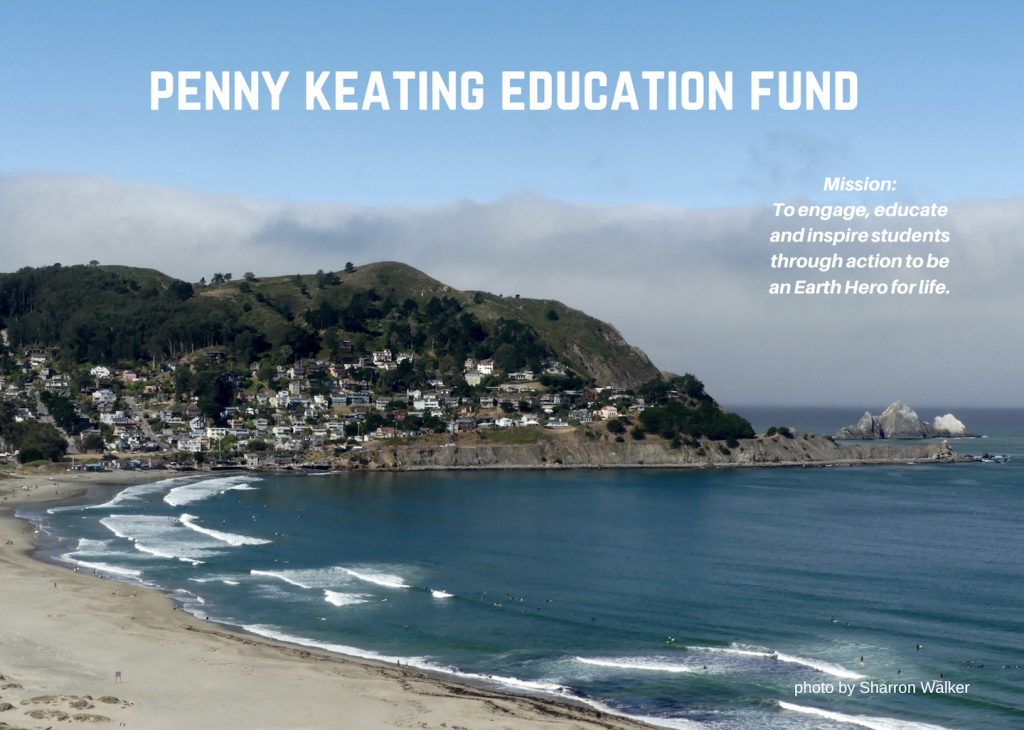 Help Local Schools: Be A Sponsor
Donate to support our programs for children of all ages to be guided by a Naturalist and learn firsthand about the impact litter has on our environment and as what they can do to keep our environment clean for a healthy ocean and planet. A donation of $5,000 would help support at least 10 school events, as well as our K-12 educational content and classroom engagements.
If you are interested in engaging your students in your own cleanup/Give Back program, please fill out the quick form below.
Check Out Our Other Education Programs