Success At the First Creek Cleanup of the Year!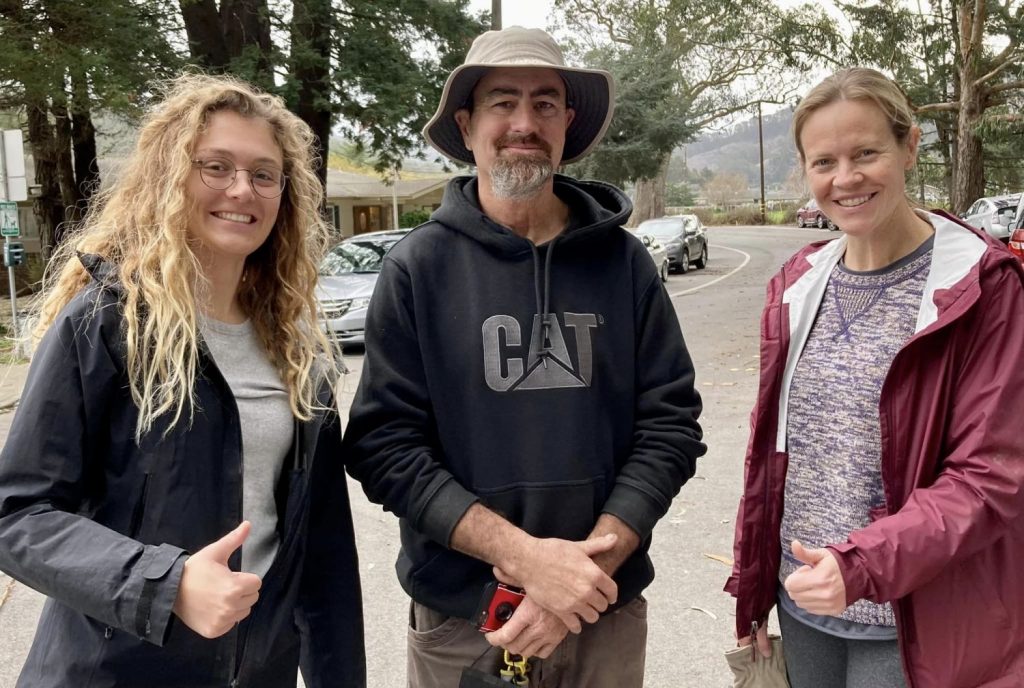 Although the rain still persisted last Saturday, the dedicated San Pedro Creek cleanup team powered through and pulled off the first creek cleanup of 2023 without a hitch!
PBC's naturalist, Julie, presented along with a few new site captains and others, including Margo, Jacqueline, Marc, Audrey, Terri, who offered unique perspectives of a beloved creek. After learning how to set up and the procedures associated with it, the team set out. Due to the recent severe weather, the creek had flushed itself of a lot of debris, and the water and mud level was intense, limiting the clean up area. However, the creek cleanup crew found an existing dump site that had a huge amount of styrofoam in it (very large pieces) and many other miscellaneous items that they were able to remove. The group quickly broke into roles to pass along the trash articles through the trees, refresh trash bags, and worked together to break down and remove the larger items like a well-oiled machine. In total, 200 pounds of garbage and styrofoam was removed!
Over time, rivers become polluted with debris, paths become rutted, the flora gets trampled, broken or removed, and as we all know, trash begets trash. However, upon wrap-up, a passerby pointed out a broken down motorcycle along the creekside with a missing tire and parts but all of its chemical fluids intact. David, Marc, and one of PBC's frequent volunteers, Terri, muscled it over so that it could be picked up by Public Works, making the total cleanup weight a whopping 700 pounds!
Thank you to the incredible crew that dedicated their time to a successful creek cleanup!