San Mateo County Parks Foundation grant awarded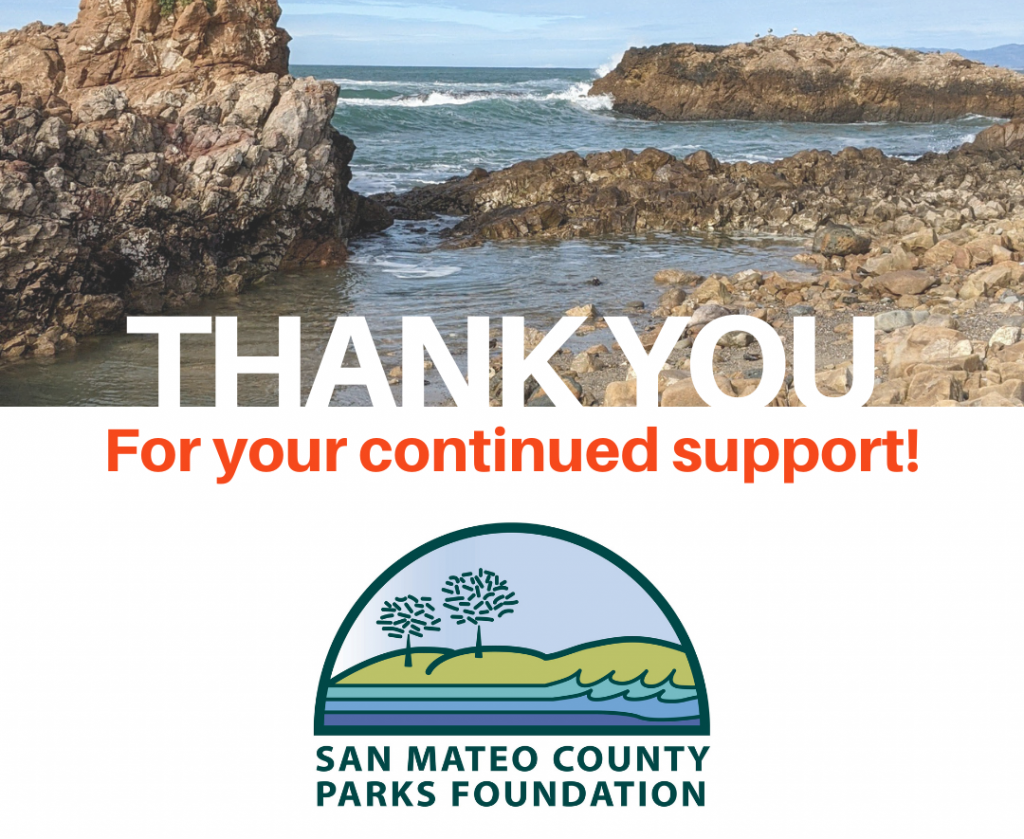 The San Mateo County Parks Foundation has supported Pacific Beach Coalition with the Parks Foundation grant for the second consecutive year. The grant is used to help expand and inspire individual cleanup efforts during the pandemic – keeping the coastline clean and healthy!
It is the San Mateo County Parks Foundation's mission to inspire people to care for, learn about and enjoy San Mateo County's parks. They are committed to conserving and improving the quality of our county parks for current and future generations to enjoy. Volunteers play a critical role in this mission and they are committed to supporting Pacific Beach Coalition and our efforts.
San Mateo County Parks Foundation wants to thank every single volunteer at Pacific Beach Coalition for cleaning up our beaches and recruiting more people to help out and learn about the impacts of litter and plastic.
We are proud to have the support of the San Mateo County Parks Foundation. Clean parks and streets and beaches makes everyone happy and helps all wildlife too!
---
Earth Day of Action and EcoFest are PBC's biggest events of the year where over 2,000 volunteers come clean our beaches, streets, parks and neighborhood and restore the native habitat. After the action, 5,500+ individuals and families come to the EcoFest to learn about green businesses and organizations and to participate in educational activities.