Paint-A-Bucket, Winners Announcement!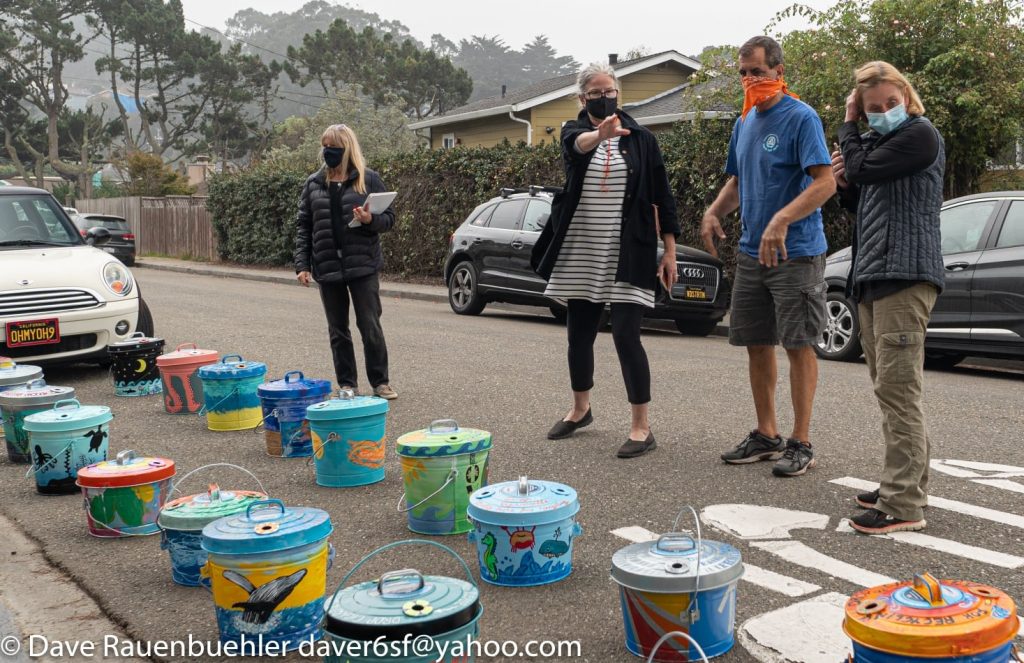 First of all, we would like to thank everyone who participated in making this contest happen, from the volunteers who organized the walk to the talented painters, kids and adults. We were very pleased to discover the amount of work and thoughts that went into planning the design for each bucket and the results are astonishing! The jury had a very hard time picking up the winners and after some long debates they all came to an agreement, so here are the results:
Winners by Category
Adult Winners: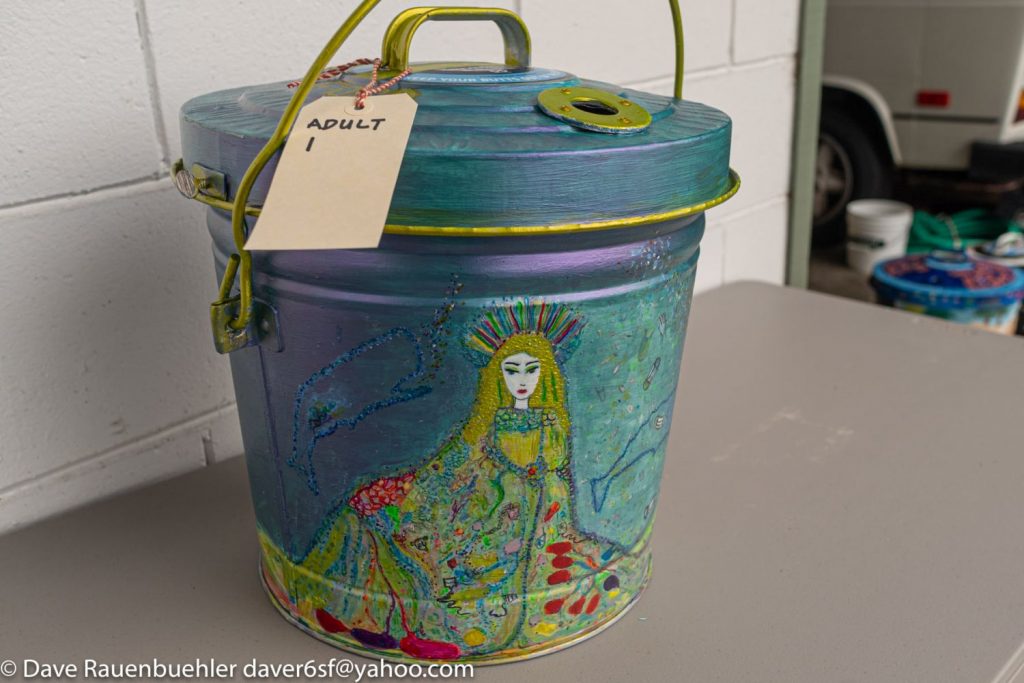 Youth Winners: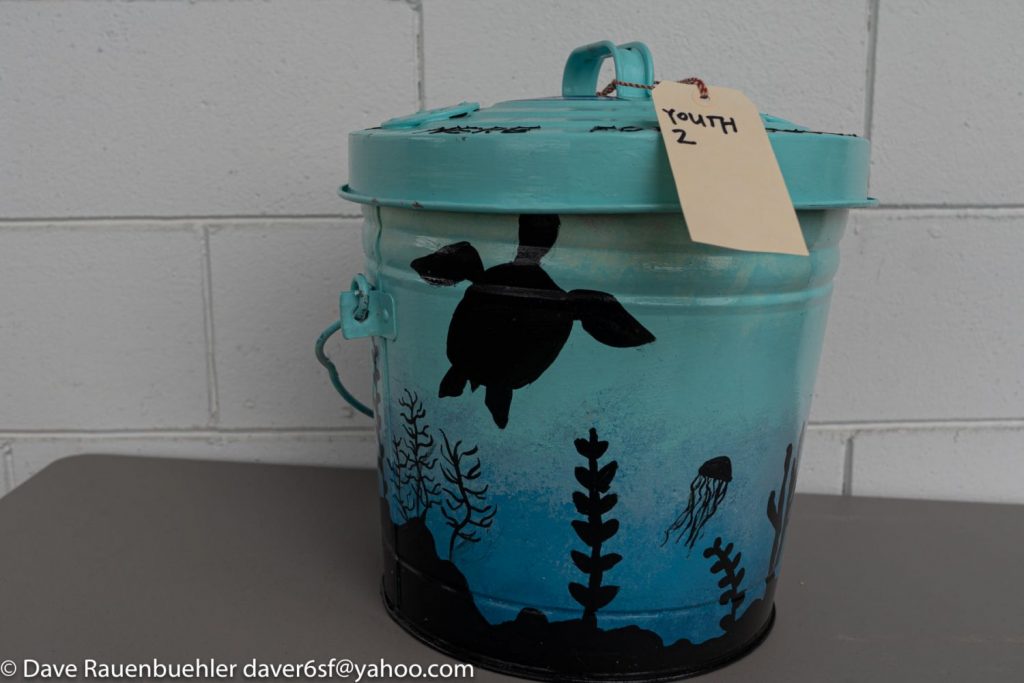 Professional Artists Winners: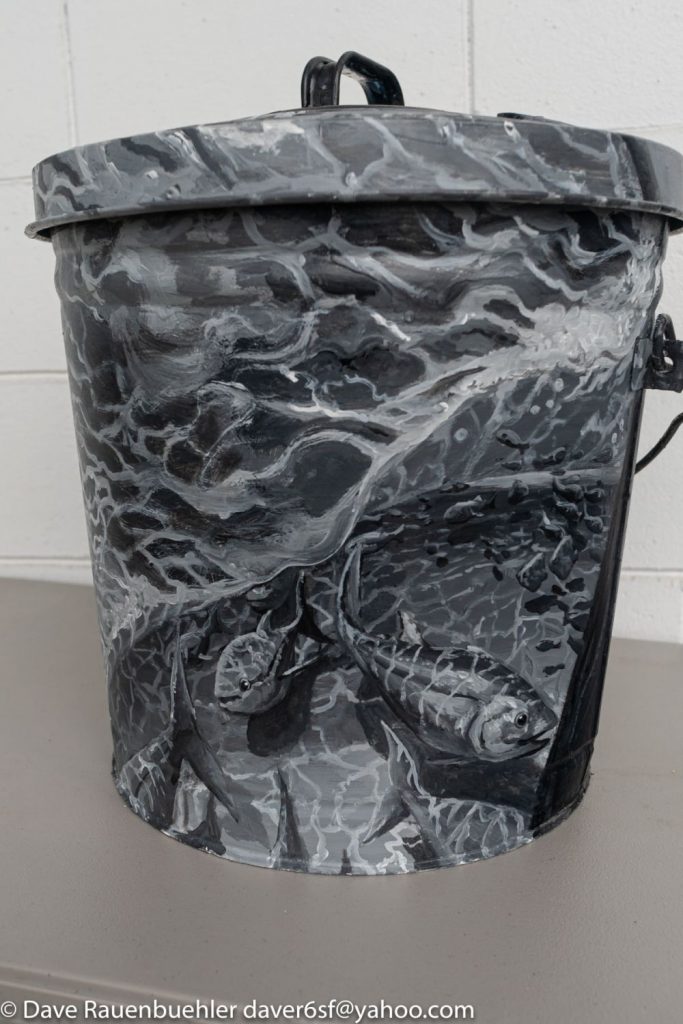 People's Choice Award: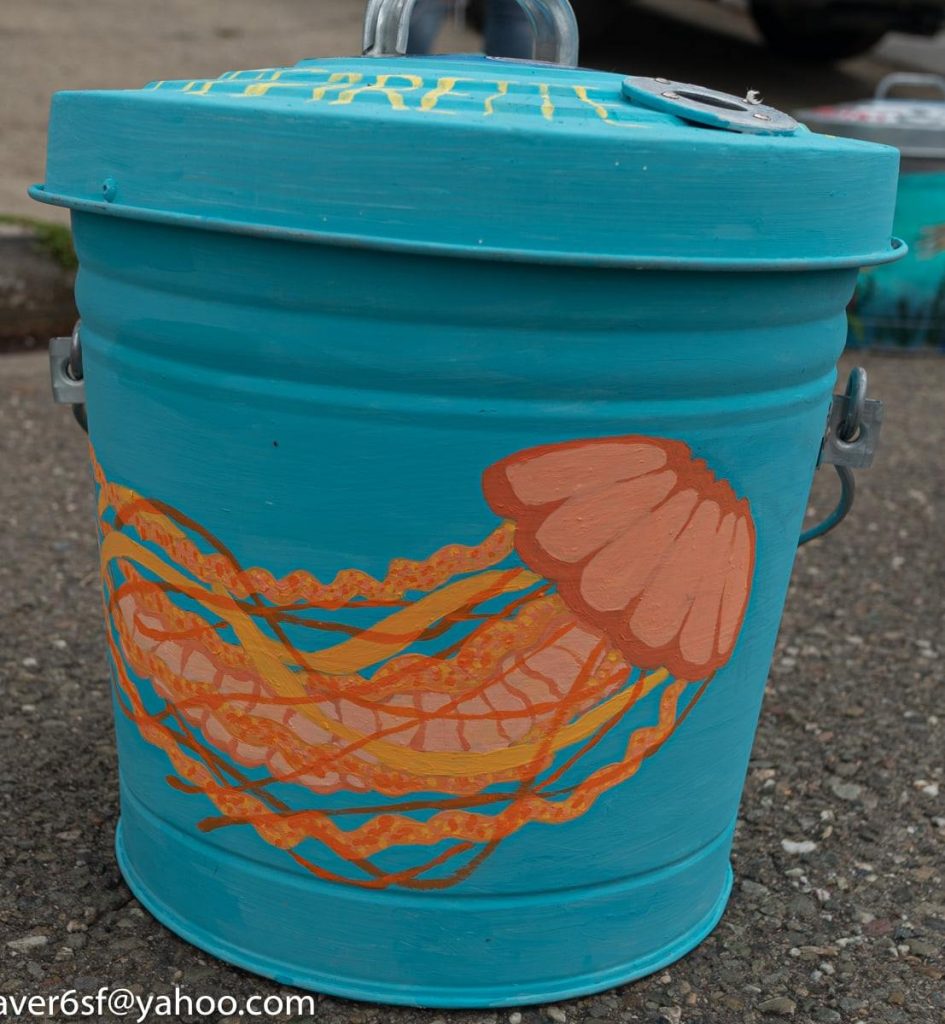 Other Incredible Buckets
Thank Yous & Special Acknowledgements
Thank you to the judges:
Kirsten Andrews-Schwind from Peninsula Energy
Sheila Gamble-Dorn from Ocean Shore School and member of the Sanchez Art Center
Katrina Rill from Jackie Speiers' Office
Nancy Enge, PBC Member and professional artist
Jim Fithian, PBC Board Member and SF School Director
Thank you to our organizers who made this contest possible:
Jen Matic van der Straaten
Nancy Enge
Thank you to all the volunteers who came the help set up the Art Walk.
Thank you to the community for coming to the Art Walk and for voting for the People's Choice Award.
Know A Place For A Bucket?
Some of our new buckets will replace our current ones but we have a few extra! We really would like to place some of these new beautiful buckets in places that are in need. So, do you know of a spot that gets a lot of cigarette butts in San Mateo County?
Send us an email (info [at] pacificbeachcoalition.org) with the exact location of where the bucket should go and our team of volunteers will add it to our list of hot spots for consideration.