Past Event – Pacifica Pier Cleanup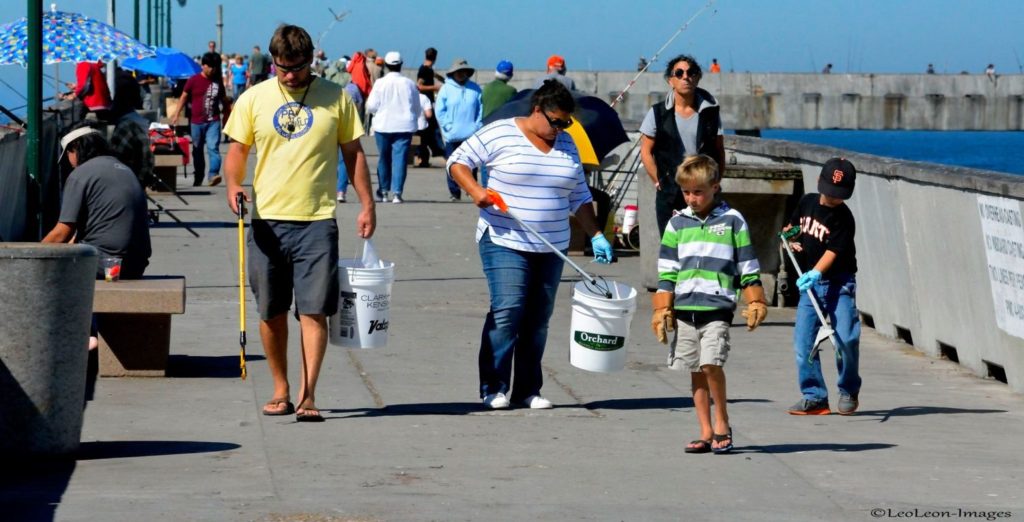 New Cleanup: Sunday, February 23rd from 2PM to 4PM
About Pacifica Pier:
The Pacifica Pier is home to whales dolphins, harbor seals and many seabirds. The pier is a very popular place to fish and there can be 300 people on the pier during the weekends. With all the foot traffic, it is also home to cigarette butts, abandoned fishing lines and lots of litter. All of this ends up in the ocean unless we prevent it.
About the Cleanup:
Rain may cancel cleanup.
Where to Meet: Meet on the sidewalk at Clarendon and Beach Blvd in front of the Chit Chat Cafe.
Site captains: Julie and Chris.
Parking: Free street parking.
Cleanup Areas: We'll cover the whole municipal pier.
Supplies: Volunteers are encouraged to bring their own buckets and reusable gloves. Extra gloves, buckets, pickup sticks and specific tools for this site cleanup will be provided while supplies last. Because we are never sure of the weather, make sure to bring extra layers, a hat, sunblock, water and snacks.
Litter: Bottles, cans, wrappers, packing straps, cigarette butts, and plenty of fishing related debris.
Restrooms: Yes. Located at the pier.
Special Regulations & Precautions:
Dogs: Not permitted on the pier. Please be responsible and pick up your dog waste. Bags are available on walkway down to the beach.
Be sure to read through the Cleanup Guidelines before heading out.
More questions? Read our Beach Cleanup FAQs.
Would You Like to Join Us? To make sure we bring the right amount of supplies, to be more efficient and conserve paper, please complete our online form. It will only take you a few seconds. Sign up here!