Kelp Is Doing the Headlines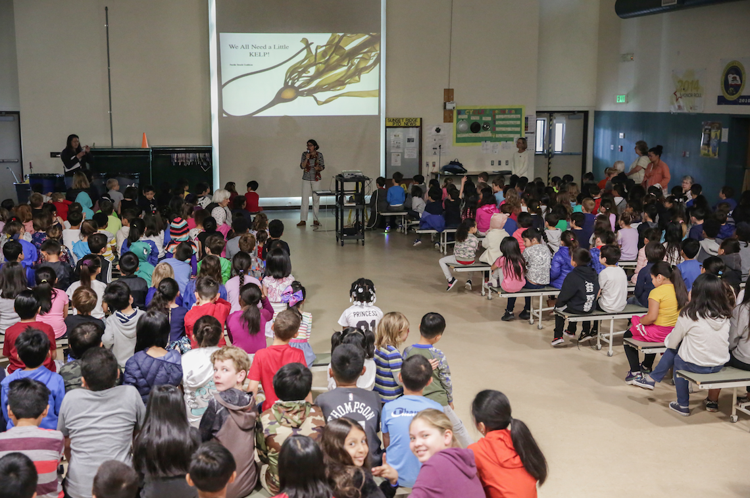 The Citizens of Tomorrow
Education, education, education. The Pacific Beach Coalition is dedicated to make the children of today, the best citizens of tomorrow. This is why we organize, every year, school assemblies that are free to the schools. Thanks to your donations, we are able to provide educational and interactive content to the students, teachers and parents. And they love it!
School assemblies are not the only educational events we organize. We have beach cleanups, habitat restoration and lecture series and this all free, in order to give everyone a chance to learn and be a better citizen.

The Kelp Makes the News
Our campaign for the kelp has been spreading and we thank the Half Moon Bay Review and the Pacifica Magazine for supporting our message and for giving everyone the opportunity to understand why this little known seaweed deserves our entire attention.
Read the kelp article from the Half Moon Bay Review.
Learn more about the kelp in the Pacifica Magazine.
Want to know why the kelp is cool, check out these fun facts!

Before finishing this post, we would like to thank you. Thank you for your continuous generosity and for making our communities better, smarter, greener and stronger.
If you want a school assembly at your school or do a cleanup please contact us by email info [at] pacificbeachcoalition.org