Jr Albatross team explores tide pools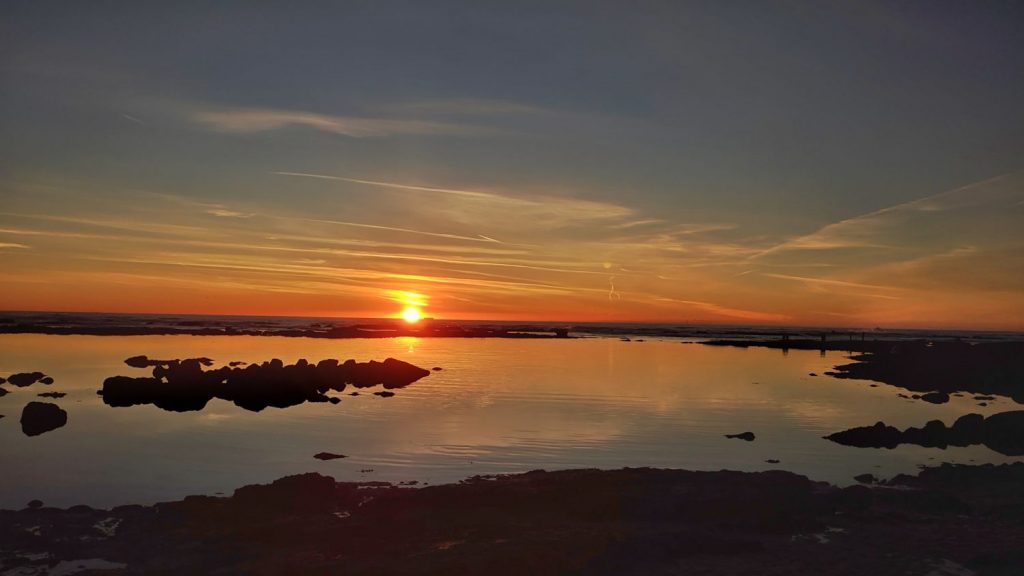 The enthusiastic Jr Albatross team started their 2022 year off exploring the Tide Pools on January 1st at the Fitzgerald Marine Sanctuary.  Our Naturalist Greg was their leader.
Tide pools are rocky pools of salt water that are often created only at low tide, where you can view thousands of species of exotic marine life, wildlife, fauna, and flora. Northern California tide pools are exceptionally abundant due to the rocky nature of the shoreline. They are an opportunity to see some fascinating creatures in the wild that are often only viewable in aquariums.
Below are a few pictures from this awesome ecosystem, which include the Orange-Peel Doris, Sea Lemon, Red Abalone, Spotted Dorid, Orange Cup Coral, Kelp Crab, Coralline Algae, and some mysterious yellow eggs! We also saw purple urchins, bat stars, ochre stars, six-legged stars, chitons, and more.
Most California tide pools are protected to ensure future preservation. If you plan your own tide pool walk, please do not collect sea life, even sea shells, from these Bay Area tide pools. Take only pictures and watch your footprints.