Past Event – The Edge of the Wild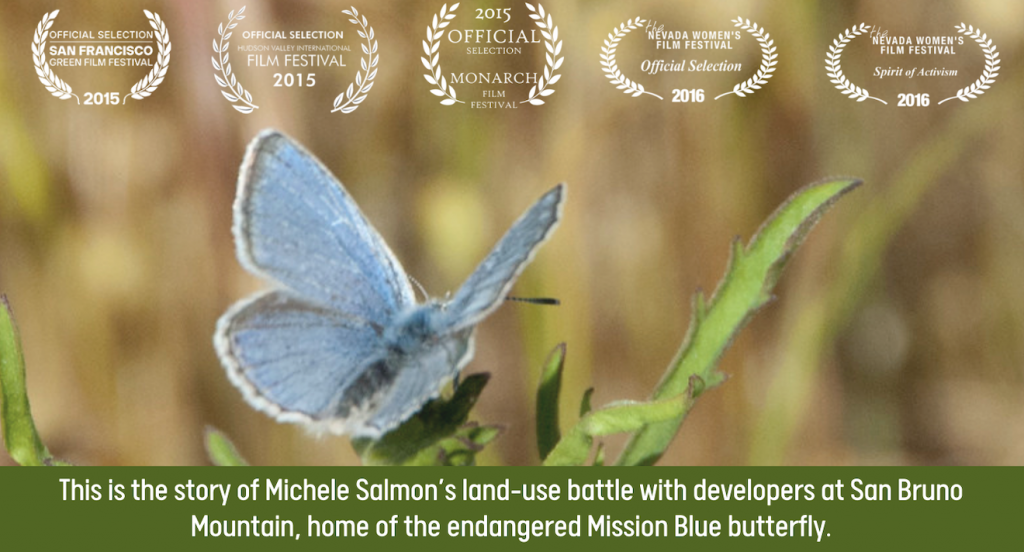 For over 30 years, residents of the small town of Brisbane, California just south of San Francisco, have fought to save rare butterflies on private land planned for luxury housing on nearby San Bruno Mountain. This epic battle between private property rights and the survival of a species resulted in a major shift in national environmental policy – one that allows private landowners to kill endangered species. The Edge of the Wild is a documentary film that tells the story of this struggle both past and present – through the eyes of Michele Salmon, a life-long resident of Brisbane who is determined to reverse this policy and save the last population of these butterflies before they are gone forever. This movie is a reminder to all about the need to protect open spaces for the valuable resource that they are. Once they are gone, they are gone.

About This Free Event
Join us Friday, August 26 to watch this documentary in person to learn more about our Earth Honoree. This is a free event but we encourage a $10 donation donated online or at the event. Thank you for your support.
Pacifica Community Center
540 Crespi Drive, Pacifica CA 94044
Doors open at 6:00, Screening at 6:30
Seats are limited so please reserve your spot in advance via Eventbrite: ALL THE SEATS HAVE BEEN CLAIMED, THANK YOU FOR YOUR INTEREST!
Watch The Trailer
Special Guests
Gail Mallimson – Writer, Producer, Editor | Michele Salmon – Narrator | Ariel Cherbowsly Corkidi – Director, San Bruno Mountain Watch | David Schooley – San Bruno Mountain Docent | Mike Vasey – Botanist and Conservation Biologist
Local Organizations
San Bruno Mountain Watch | Pacifica Gardens/Native Plant Nursery | Friends of San Pedro Valley Park | Protect San Pedro Mountain | San Mateo County Libraries
Share This Screening With Your Peers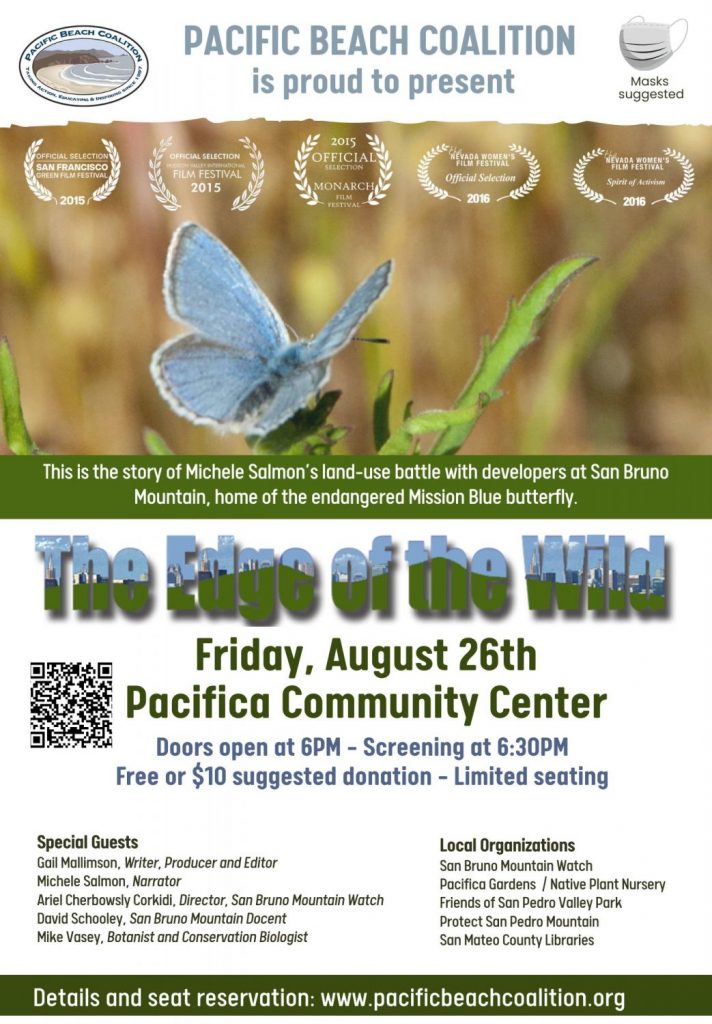 Credits: theedgeofthewild.com