Kick Off Earth Month Talk – Past Event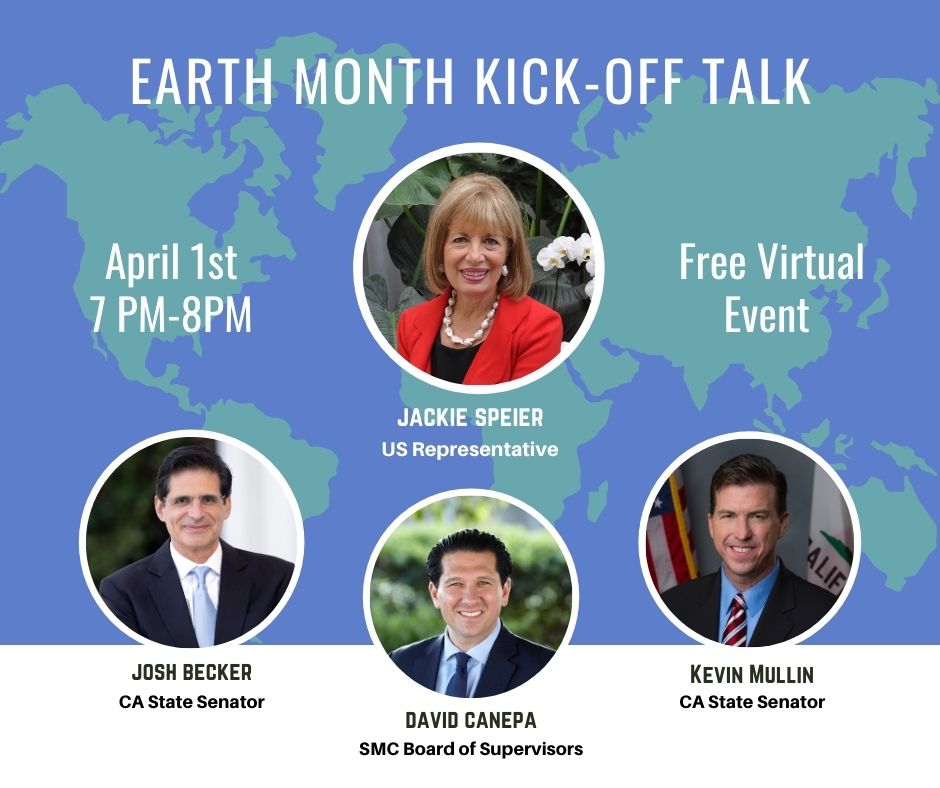 Mark Your Calendar – Free Virtual Event
We are super exited to kickoff Earth Month with Congresswoman Jackie Speier. Her last Earth Day visit with us was the year of our Bee the Change, Bee an Earth Hero (2015) campaign. This special online event will happen on April 1st 7pm. Join us to hear about Earth Day/Month, Environmental Legislation, and the coming initiatives to combat climate change and plastic pollution.
We will also host California State Senator Josh Becker and David Canepa, San Mateo County Board of Supervisors!
Our 2 other special guest are Josh Becker, CA State Senator and Kevin Mullin who is serving in the California State Assembly.
So, what's on the books for the Earth and the Ocean? Well, we will ask politicians! And if you have questions, you will have an opportunity to ask them too.
We hope that you will join us!