Illegal Fireworks On The Coast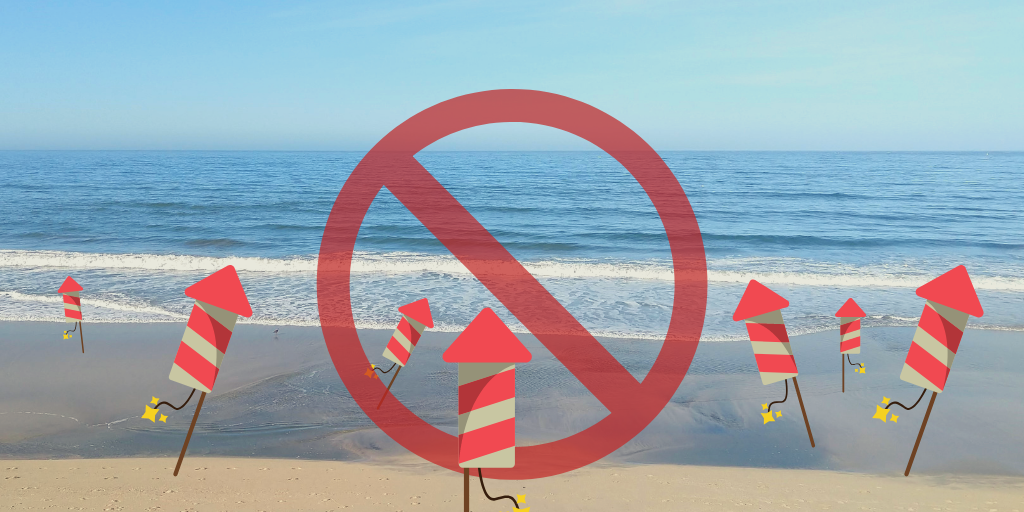 Have fun, be safe and be aware.
The city Police from Half Moon Bay and Pacifica won't give residents a break this upcoming 4th of July. They are doubling tripling the number of patrolling agents to crack down on people blowing fireworks at illegal locations.
REMEMBER: Those possessing or discharging illegal fireworks are subject to a $1,000 fine. If you host a gathering on your property, and your guests are discharging illegal fireworks, YOU are subject to the $1,000 fine. Aside from being illegal, these fireworks are dangerous and were responsible for several fires last year.
Fireworks and beach cleanups
Discharging fireworks on the beach is legal in certain areas in Pacifica but fully illegal North or South of this town. If you do blow up fireworks at authorized locations, please cleanup the remains behind you.
As we know that some people will forget to do such things, we are organizing cleanups on Friday 5th and the following weekends. More info on our Post 4th Of July Beach Cleanup web page. Or don't waste a minute and register today:
See something, say something
If you are aware of someone who is in possession of quantities of illegal fireworks, please contact the Half Moon Bay or Pacifica Police Department. You may also make anonymous tips via our tip line at 650-359-4444. You can anonymously report online. However, if you observe something that you believe is dangerous requiring an immediate law enforcement response, please call at 650-738-7314, or dial 911.