Google Give Back Outing – Nothing Stopped Them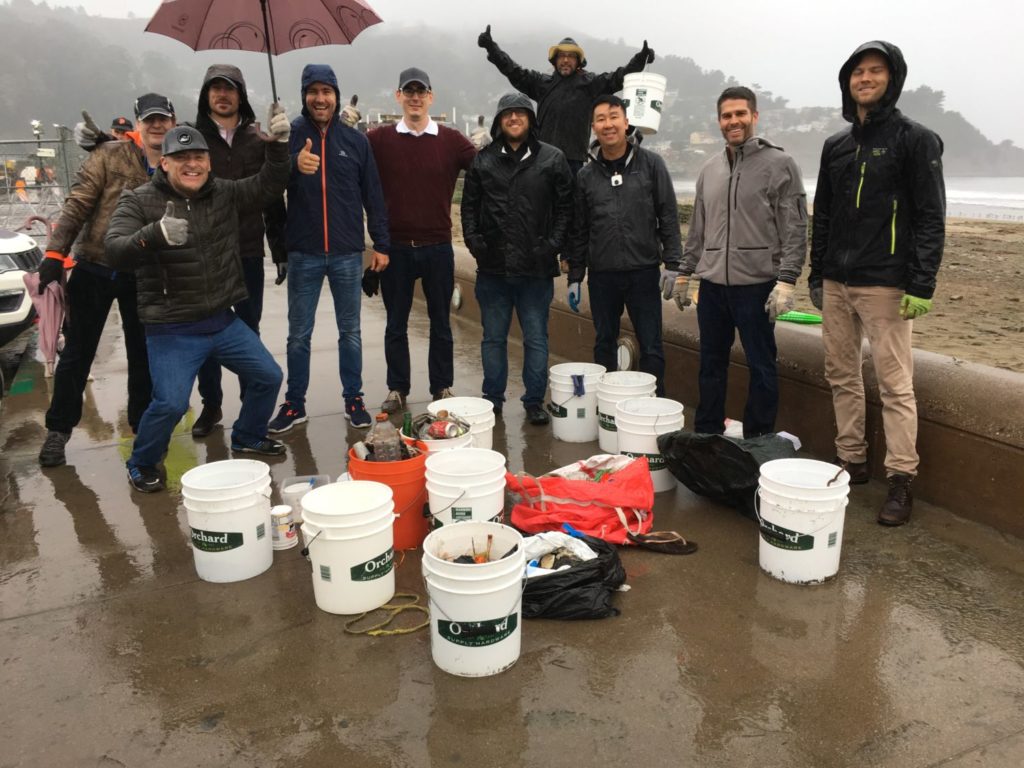 A Google team came out for a Give Back outing on November 14th despite the weather not being in our favor. The pouring rain went on and on at Linda Mar Pacifica, but the volunteers decided to go on with the beach cleanup anyway.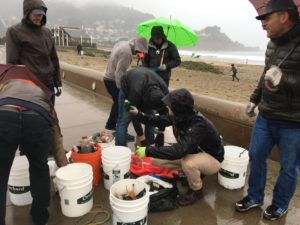 All the members got a lot of trash that had washed out of the San Pedro Creek with the earlier heavy rainfall. They removed 38 pounds of trash, 8 pounds of recycle, 11 pounds of rigid plastic, 12 pounds of balls (37 total), and 75 cigarettes … saving countless birds, fish and wildlife. What a really GREAT team work!
Nothing could have stopped these energetic Earth Heroes, full of enthusiasm and energy to make a difference. Thank you all for your determination.
"
I thought of you and our team effort the other day.  I was at a clinic and noticed all of the styrofoam cups being used to serve coffee (in a hospital).  Thanks for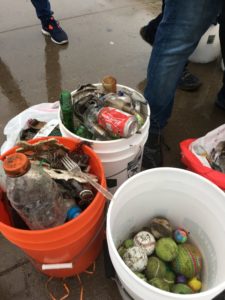 sharing stories and how much of an impact we can collectively have as individuals.  I'll continue forward the message to my kids and others on what roles we can play to 'Make a splash by Ending trash'! Thank you.
" – Chester
"Thanks for hosting and teaching us Lynn – and for sharing these great photos. I learned a lot and really enjoyed the experience." – Raf
"
Thanks for allowing us to give something back to the community. Interestingly the fight against the global plastic problem is getting a lot of news this week – United nations vow to beat plastic problem. Great to have people like you facilitating events like this – you are making a huge difference!!
" – Michael