Foster City Earth Day Cleanup Success
The Foster City Levee Pedway, around Seal Slough, received a much-needed cleanup on Earth Day thanks to the efforts of 58 dedicated volunteers, including Ashwin, a student at Design Tech High School, who showed true leadership and dedication.
The cleanup turnout was impressive, with 95 volunteers joining in on the effort, and the day was a success, with 280 pounds of landfill and 18 pounds of recycling collected, and 50 cigarette butts were also found littering the area, highlighting the need for continued education and awareness around the harmful effects of littering.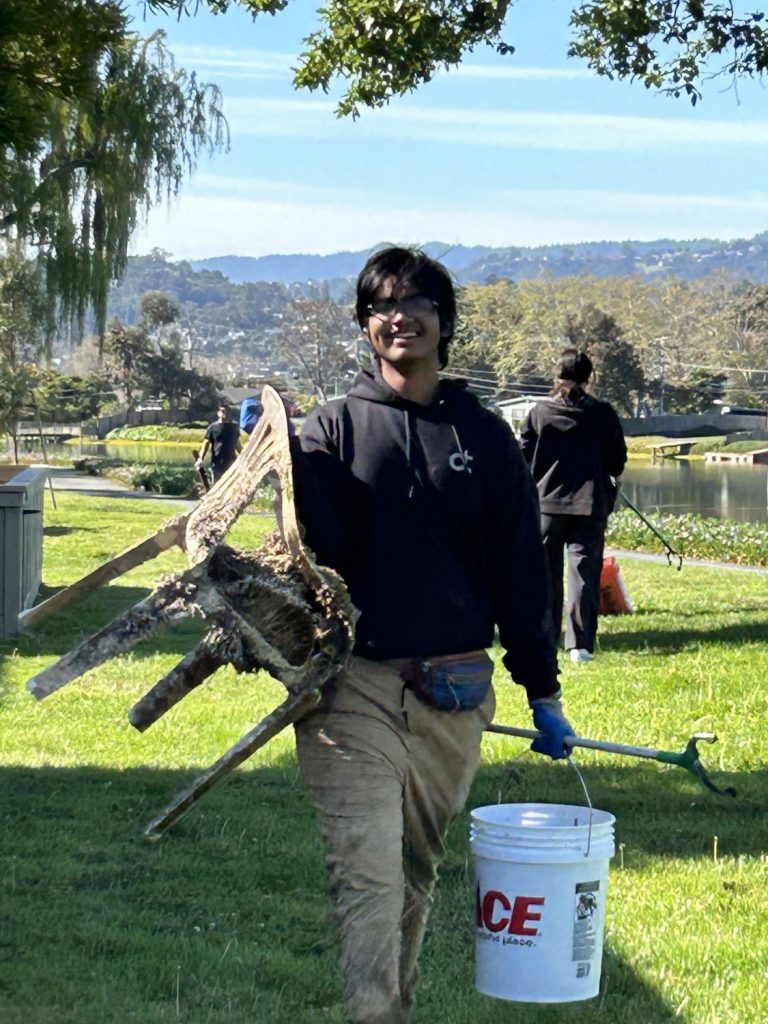 The haul from the Seal Point cleanup was also impressive, with a whopping 693 pounds of landfill and 29 pounds of recycling collected. The bulk of it tires/cushions/tricycle takes the cake, totaling around 500 pounds! John Muir Laws (founder of Wild Wonder Foundation — another group that was cleaning up) pulled out a huge haul. Check out their instagram reel.
The San Mateo Team Up and Clean Up Staff also provided excellent support, and some volunteers came very prepared with long boots, ready to tackle the mud and water.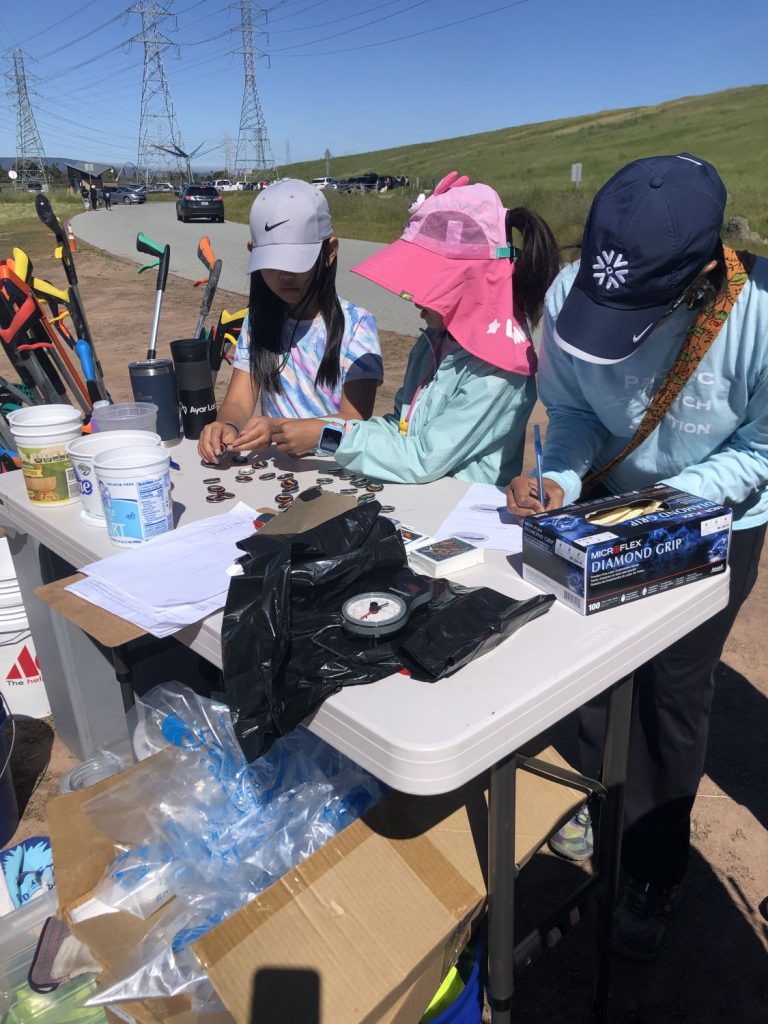 A huge shoutout and thank you is due to our Junior Site Captains: Stuti, Asha, and Anya, who were instrumental to make the event a success. They fully took care of the check-ins, sorting, and weighing! Thank you to all of our terrific volunteers for making days like this one possible.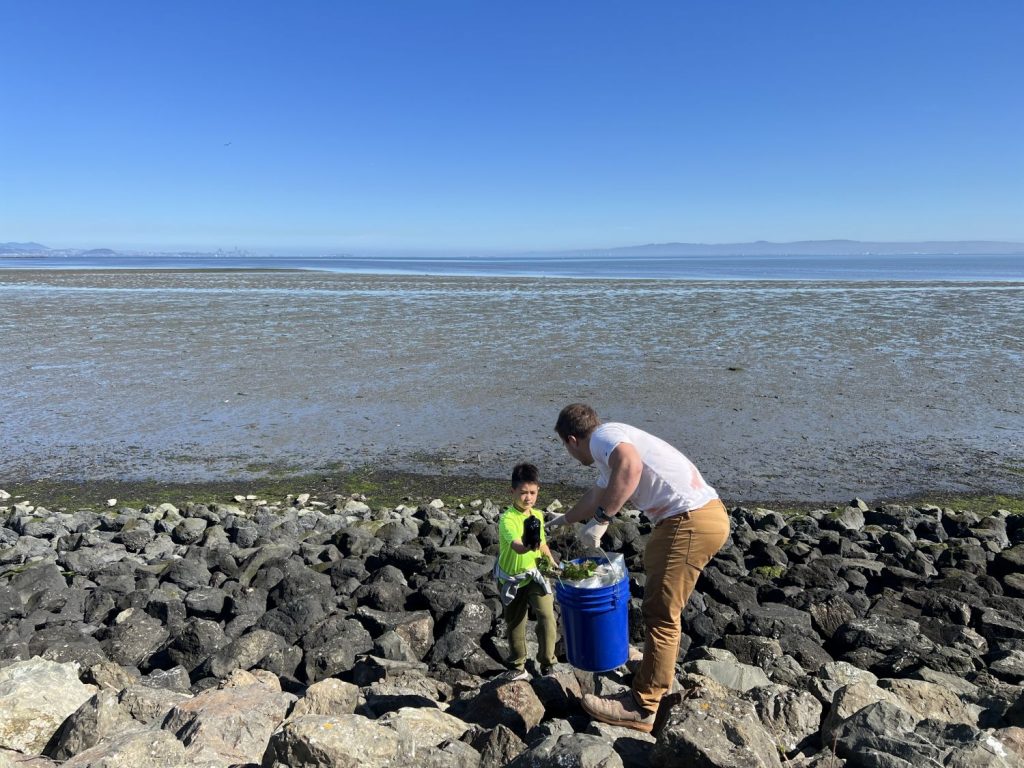 We appreciate everyone who supports Pacific Beach Coalition's work and educational programs. Thank you for helping us to protect our beautiful ocean and coastline by donating money, time, or both! Your dollars will go towards our ongoing educational efforts (such as the Naturalists program) and our beach cleanups and habitat restoration efforts along the coastal trail. Thank you so much for any contribution: big or small!