Last cleanup of 2021!
Our Site Captains Frank, Myla, Gail and Jr Site Captain Aisling reported a beautiful day on December 18th. We had 13 volunteers, including some students volunteers from Oceana High School come out and help us clean Esplanade Beach! Our PBC volunteers picked up a total of 24 pounds of trash, 6 pounds of recycling, and 492 cigarette butts ready to send to Terracycle .
Thank you to our volunteers who came out to clean up our streets and beaches and we look forward to seeing you again at our next cleanup on January 15th! Come check out this great view of the ocean and the surfers from the top of the path.
If you can't make it to our beach cleanups, consider the street-to-beach program and volunteer any time, where ever you are.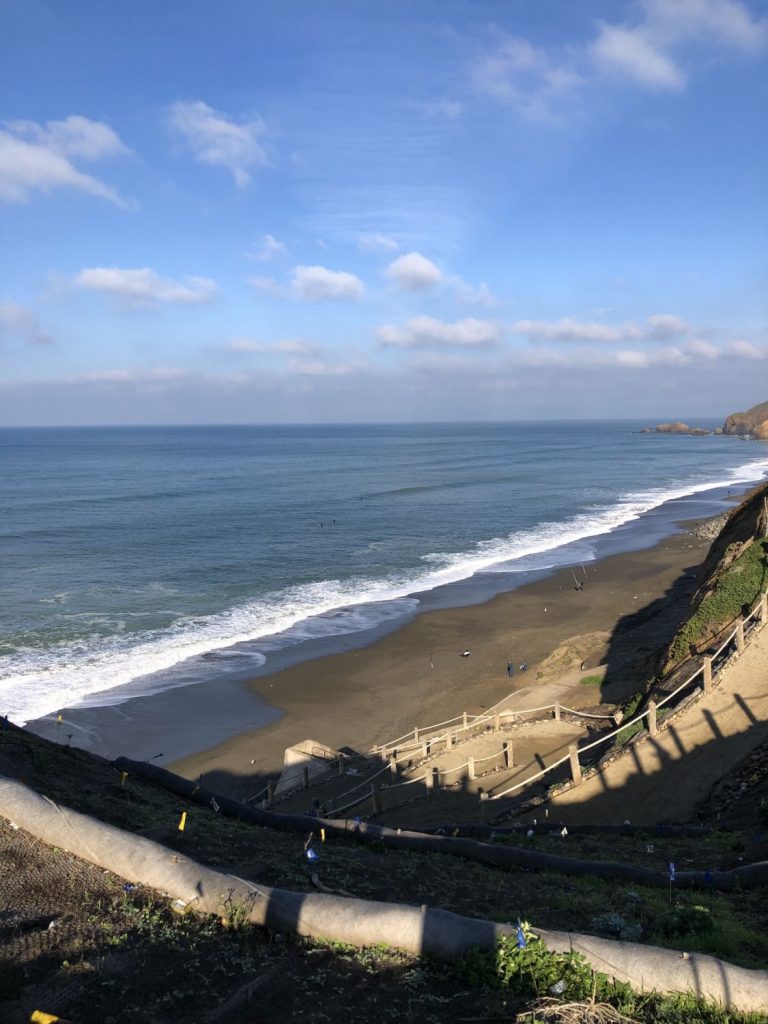 ---
We appreciate everyone who supports Pacific Beach Coalition's work and educational programs. Thank you for helping us to protect our beautiful ocean and coastline by donating money, time or both! Your dollars will go towards our ongoing educational efforts (such as the Naturalists program) and our beach cleanups and habitat restoration efforts along the coastal trail. Thank you so much for any contribution, big or small!