Eco Friendly & Homemade Mother's Day Gifts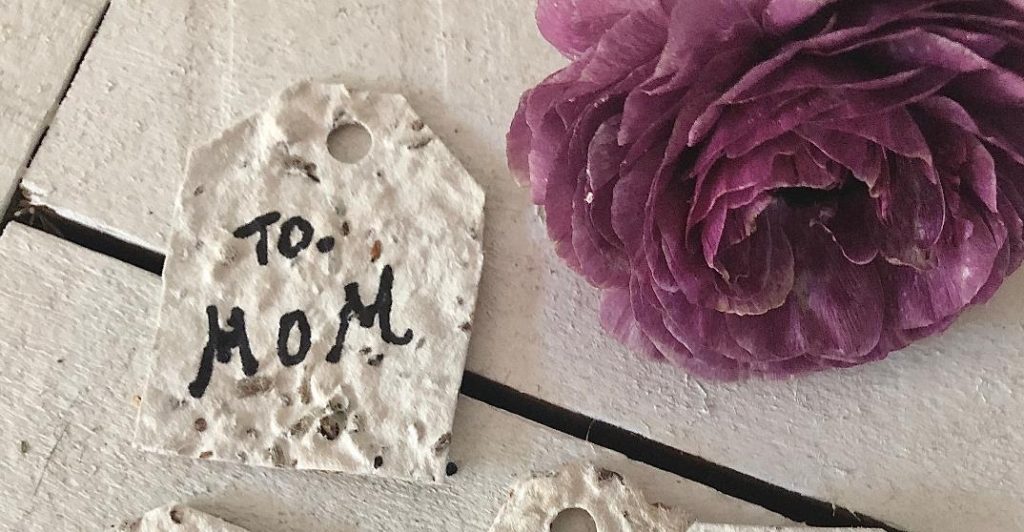 When it comes to Mother's Day, as with any holiday, low waste gifts aren't the first thing that comes to mind. Here are a few Mothers Day gift ideas that will let your mom know how loved she is, while showing some love to our Mother Earth.

Local flowers and plants in reusable or biodegradable pot
Vintage and or second hand gifts
Theatre or concert tickets (for next year)
Donation in her name to her favorite conservation (PBC?)
Annual Membership: PBC, parks, museums, etc.
Homemade gifts such as:
Floral Herb Perfume
Filtered water
Flowers and herbs
Glass spray bottle
Essential oils
Place flower petals and herbs into a bottle, drop in 10-15 drops of essential oil, and fill bottle with water.

Honey Lavender Sugar Scrub
1c. Granulated sugar
1/2 c. coconut oil
10 drop lavender essential oil
5 drop vitamin oil
Place sugar in a bowl, add vitamin E, essential oil and coconut oil. Stir well to combine and transfer to an airtight glass container in a cool and dry place

DIY Bath Salts
5c. Epsom salt
15 drops of Essential oil
¼ c. dried lavender
1/2 c. dried rose petals
Add all in bowl mix well and transfer to an airtight glass container
Wrapping Mothers Day Gifts
Think about what you have already in your home…a cute basket you're not using or a gift bag you've received that you can upcycle? Also, brown craft paper with twine makes a great compostable wrapping option.

Mothers Day Card
At any age a handmade card can say it all. Recycled paper with handwritten words shows all the love. Also, if you want to add a little more flare to the card try adding natural confetti, this is a fun way to add some excitement while being eco friendly!
Last but not least…the gift tags. Here is an amazing seed paper recipe to create the gift tags.
Seed Paper
Construction paper
Seeds
2 Flat strainers
Bowl
Blender
Hot water
Sunny day
First rip up paper in small pieces, and place in a big bowl of hot water. Let sit for 15 min.
Pour all water and paper in a blender, and blend. Now pour the contents back into the bowl, then stir in the seeds with a spoon.
Next, cover a bowl with the strainers, and spoon small amounts of the blended paper and seed mix onto the strainer until you cover the whole area. Now take the other strainer and squeeze out as much water as you can by pushing the two strainers together. Be sure to remove the top strainer carefully so it doesn't rip the paper. If there are holes in the paper spoon a bit more mix and resqueeze. Repeat till the paper is as dry as possible. Next, flip over onto a cookie sheet and place in the sun. let dry for 12 hours. Once completely dry, you can cut into tag shapes of your choice and hole punch for string.

Hope these Eco-friendly Low Waste gift ideas let you and your mother have an amazing day loving each other and the Earth!

Peace, love and happy Earth!
Blog post and photo credits: Julie Murillo. Find more of her homemade & eco-friendly recipes on Instragram @jamstang67