Earth Heroes show up for Linda Mar Beach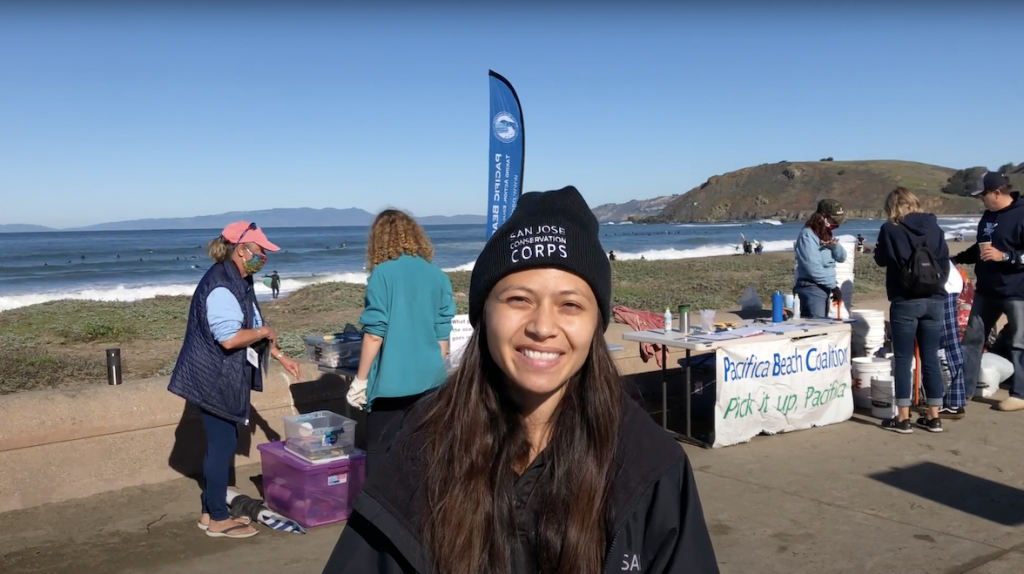 Thanks to those of you who made it out to Linda Mar Beach today for our Pacific Beach Cleanup today – it turned out to be a beautiful day!
We had close to 60 volunteers plus many more who helped out on their own. We had several groups join our force – San Jose Conservation Corps, Bellarmine Prep, Hillsdale, Notre Dame, Menlo; we really appreciate you joining us!
Together we kept more that 150 lbs of trash, 20 lbs of recycling, 7 lbs compost, over 600 cigarettes, fishing line and looped masks from getting into the ocean- that was all you!
Also, a special shoutout to those who participated in the video testimonials! This will really help us spread the word on our work and recruit even more volunteers for our growing programs. We will continue to update our current testimonial page, and share on our social media sites to make you all stars!
We'd love to add you if you just want to reply with your thoughts about the cleanup, how it feels, why you come out and take care of the environment!, etc.
Hope to see you again soon at our next event:
https://www.pacificbeachcoalition.org/take-action/monthly-adopt-a-beach-cleanups/
https://www.pacificbeachcoalition.org/take-action/linda-mar-habitat-restoration/
---
We appreciate everyone who supports Pacific Beach Coalition's work and educational programs. Thank you for helping us to protect our beautiful ocean and coastline by donating money, time or both! Your dollars will go towards our ongoing educational efforts (such as the Naturalists program) and our beach cleanups and habitat restoration efforts along the coastal trail. Thank you so much for any contribution, big or small!