Contest Ended: Paint A Bucket. End Tobacco Litter.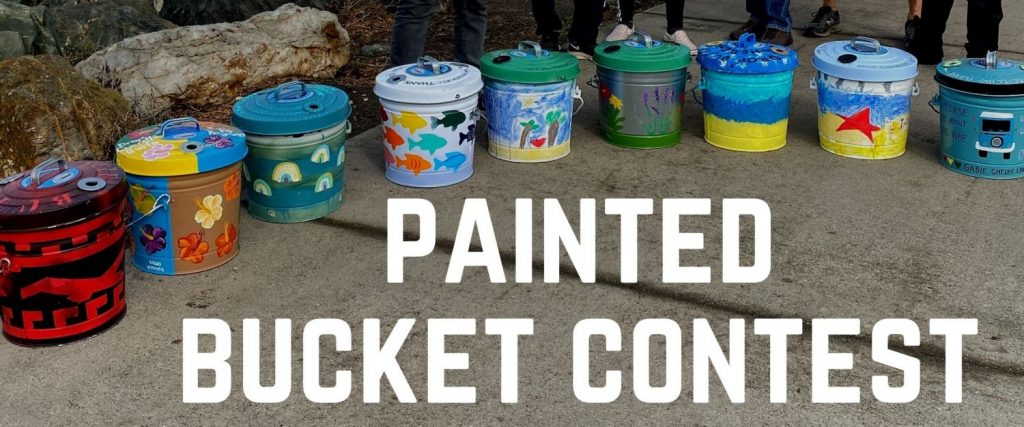 CONTEST ENTRY ENDED
Thank you all for your requests – we were overwhelmed!
If you were part of the first 50, we will reach out to you to arrange a date and time to pick up your bucket.
---
Calling all artists and everyone who wants to help end tobacco litter!
Once again, we are hosting a community contest to draw attention to cigarette filters litter. The new batch of 4-gallon buckets will replace the damaged buckets from our 2017 and 2020 contests and will also be placed at new locations. The new home for these buckets will be along our public walkways and outside local businesses with the goal to collect cigarette butts. Our hope is that these colorfully hand painted, Mission Blue themed buckets will continue to inspire our community and visitors and reduce harmful waste.
It's fun and easy to help, and you could win a cash prize! Children, adults, families and groups, as well as professional artists are all encouraged to participate. Only 50 pots are available, so sign up now!
Contest deadline is Sunday July 31st, 2022
Official Rules
1. Sign up here to enter.
2. A PBC volunteer will reach out to you and provide you with a 4-gallon bucket.
3. With our 'Mission Blue Needs You' theme in mind, paint to your heart's content. This includes pollinators, native plants and habitats, as well as healthy ocean action.
4. Take photographs of your process and finished bucket and share and tag @pacificbeachcoalition at any time.
5. Return the finished, painted buckets to PBC before or on Sunday 07/31.
6. A panel of 3 community judges will determine the cash winners in each category based on creativity, message and visibility. The local community will vote for the People's Choice Award.
7. Vote for the Community Choice Award and display of all finished buckets will be happening at Pacifica Community Center on Friday 08/26.
8. Winners will be announced in August.
All 50 buckets will be on display throughout the community, as receptacles for tobacco litter. Pacific Beach Coalition retains ownership of the buckets.
Theme: Mission Blue Needs You
Every year we honor an endangered species and this year, we are bringing awareness towards the Mission Blue butterflies. These fragile pollinators are local to the Bay Area and entered the Endangered Species list in 1976. Learn more about our 2022 Earth Honoree.
Why End Tobacco Litter
Fish, albatross, whales, seals, dolphins, otters, turtles, birds, crabs… all are negatively affected by tobacco litter.
According to Truth Initiative, cigarettes make up more than one-third—nearly 38 percent—of all collected litter. Disposing of cigarettes on the ground or out of a car is so common that 75 percent of smokers report doing it. Littered cigarette butts leach toxic chemicals—such as arsenic (used to kill rats) and lead, to name a few—into the environment and can contaminate water. The toxic exposure can poison fish, as well as animals who eat cigarette butts.
After the Contest
Thanks to the grant we received from Keep America Beautiful, we are be able to provide you with this contest but also hire a staff member who will maintain and repair buckets in need as well as count cigarette filters for our data collection and reports and finally, send these filters to Terracycle.
Buckets from Previous Contests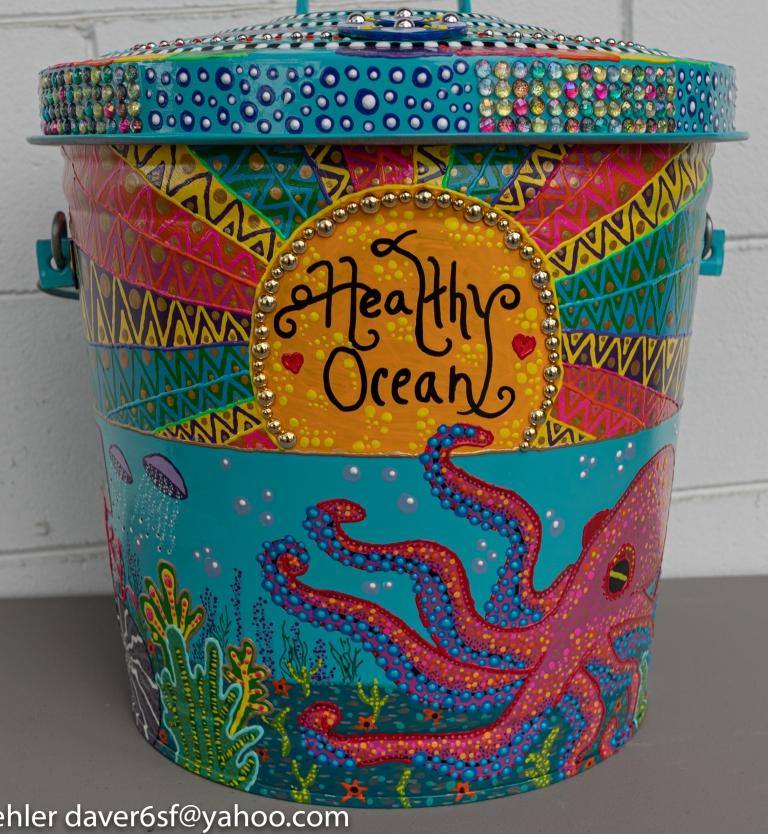 Help Us Spread the Word
We encourage you to spread the word about this community driven contest to either paint a bucket or come vote or watch the display in August. Feel free to save, share and print this flyer or any of our social media posts.