Past Event – Collect Butts for the 2019 Butt Blitz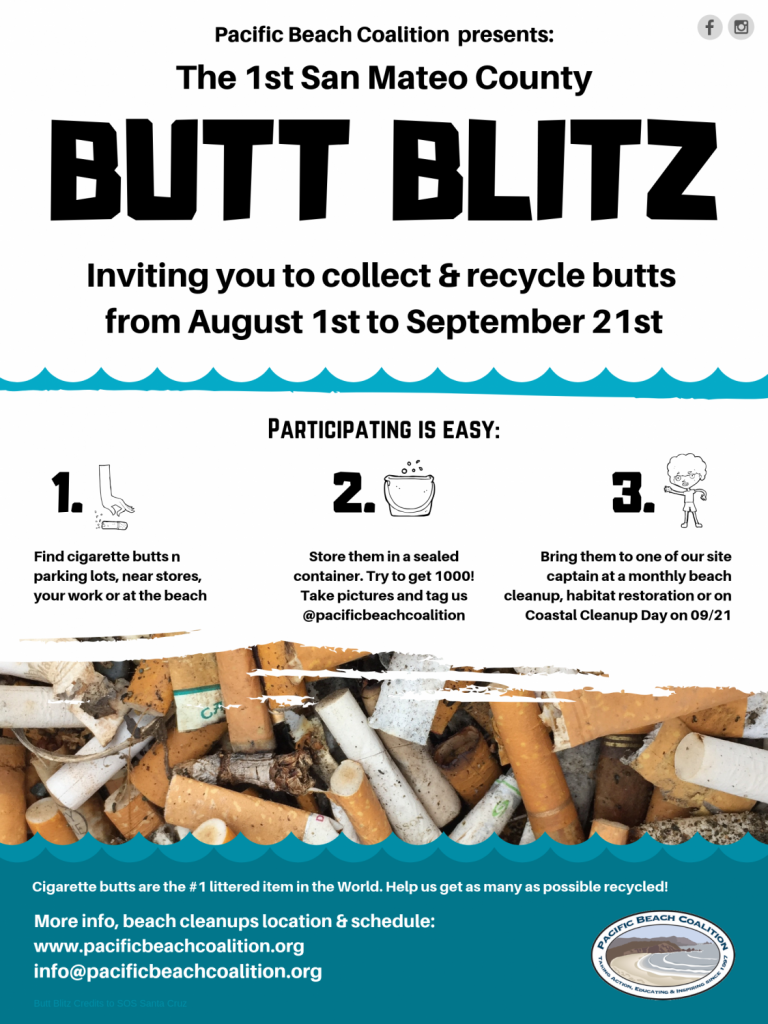 Our goal is to raise awareness about the toxins cigarette butts contain and their negative impact on our local environment. Cigarette butts are the #1 littered item in the World and last year we picked up and recycled over 161,000 of them.
This year we want to do more but we need your participation!
Collect butts in front of your home, your local super market, your work, or where you park your car. By just looking around at these location, you will reach 1,000 in no time! Keep them in a sealed container to keep the smell under control.
Once you have a lot of butts, you can drop them off at a beach cleanup, or a habitat restoration location or at our partner store Seaweed Holistic, 450 Dondee Way #2, Pacifica, CA 94044 at anytime from August 1st until Coastal Cleanup Day, Saturday September 21st.
Feel free to share your "butt" pictures on Social Media and don't forget to tag us @pacificbeachcoalition
If you have any questions, email us info [at] pacificbeachcoalition.org