"Butt Buckets" Abound!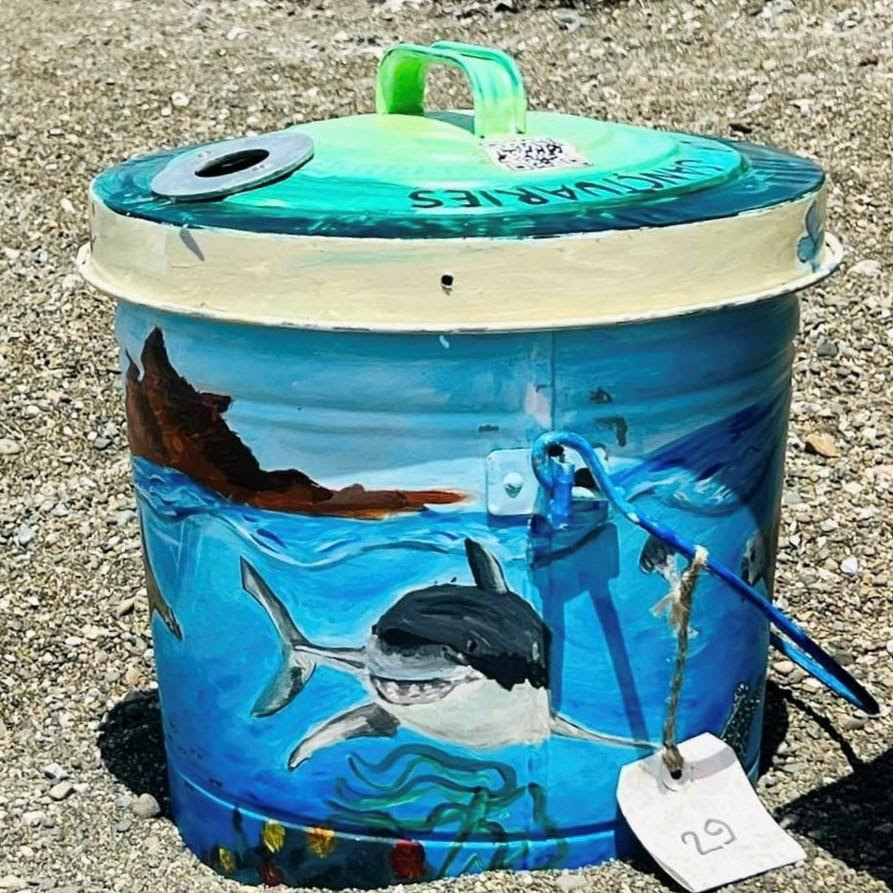 Have you noticed the new "butt buckets" that have recently appeared at our beaches and around town? They have replaced the older ones that were worn by the weather, and they're beautiful! Many thanks to the dozens of inspired artists who participated in last year's Paint a Bucket contest; all of your buckets have finally found homes.
As you can imagine, maintaining these buckets is no small task, especially when people mistreat them or use them for general trash instead of cigarette butts only. These buckets were purchased with a grant from Keep America Beautiful. Please help us by adding filters to them and keeping them free of trash.
Our bucket crew cannot keep tabs on our colorful butt buckets all the time. If you notice that a bucket has been damaged or is otherwise in need of attention, please alert us at info@PacificBeachCoalition.org