Beautiful spring cleanup at Montara State Beach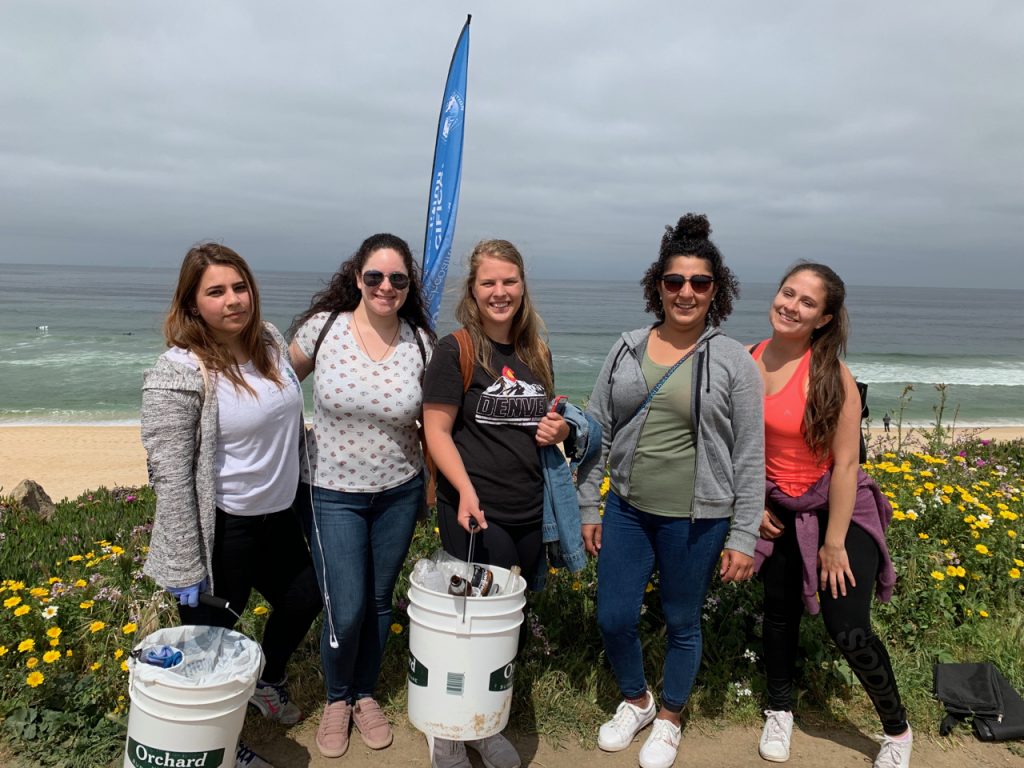 We had 12 amazing volunteers from Oracle, Hillsdale High School, and Half Moon Bay come out this beautiful May 11th ! Wildflowers were blooming, the sun managed to come out, and we were treated to a couple of whales passing by.
The good news – the beach was pretty clean thanks to our Earth Day cleanup a two weeks ago, and all the conscientious locals!
But we still managed to pick up 12 lbs of trash, 3 lbs of recycle, 40 bottle caps, 8 straws and 147 cigarette butts from the beach, parking lots and bluff.
Thank you to all our Earth Heroes for keeping out coast clean!