Beautiful day at Montara Beach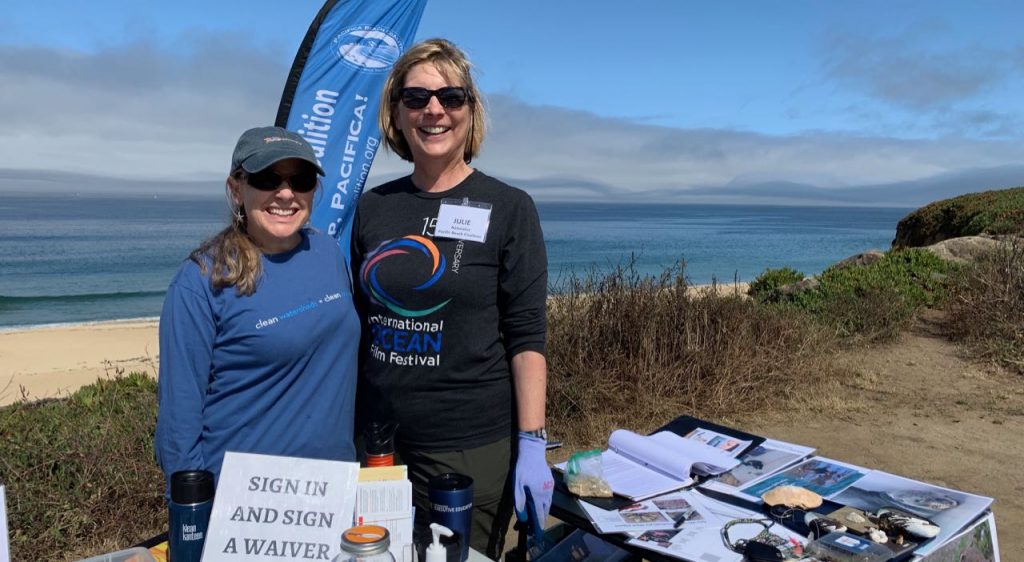 The sun was shining, the fog to the north was gorgeous, and our four earth hero volunteers removed 9 pounds of recycling and trash and 105 cigarette butts from the beach and parking lots!
We also loved having one of our naturalists, Julie, join us this month. She is a wealth of information, and several surfers and beach walkers stopped to share some of the unique animals they have seen recently – including a rare water snake with a red stripe, lots of moon jellies and large purple sea stars.
Thank you, Julie! We look forward to having you back soon!
Our new mastcot:)