August 2021 Mussel Rock Stars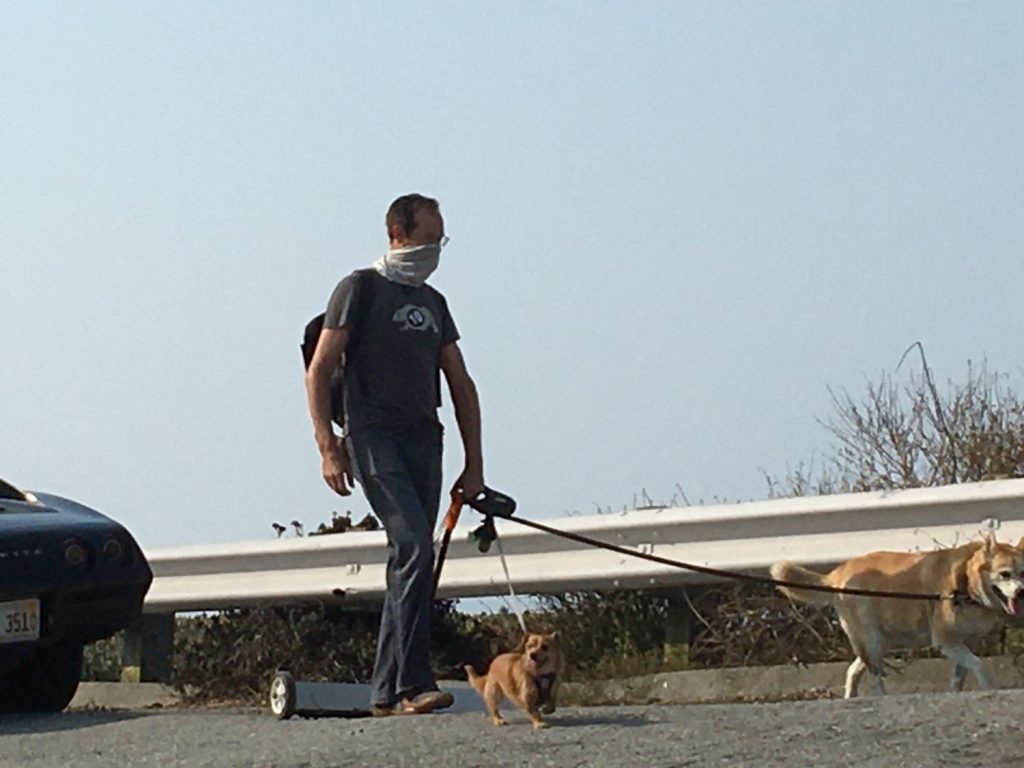 Today, we met 3 new Mussel Rock Stars: Eric J, Milo J and Cole R. What do you do to become a Mussel Rock Star? Either attend 3 monthly cleanups in a row or go above and beyond the volunteer role. A father and his son, and his son's teenager friend, from Linda Mar, all found a homeless person's camp and midden beneath a tree with low branches that required a great deal of cleanup. Others helped with this mammoth task.

There were 18 volunteers, a perfect number to keep social distancing easy. The weather was balmy and clear. Nancy E was our naturalist and Loren was our junior site captain. Joe R, Helen N, and Chris B were co-site captains.

Our cleanup yielded 139 lb of trash and approximately 5 lb of recycling. The magnet was run around the car park by the extraordinary father, Eric, mentioned above. He ran the magnet while walking 2 dogs on leash and drinking a cup of coffee, and picked up lots of sharp nails, staples, screws and bottle caps.

We collected 1200 cigarette butts for recycling by TerraCycle into ash trays and guitar picks.
Helen collected more names on a petition for a basic outhouse at Mussel Rock. Helen N and Chris B will meet on Zoom with Daly City Councilwoman Pamela Digiovanni, Assistant City Manager Stephen Stolte, and public works personnel to consider improvements to Mussel Rock. Our needs thus far are 1) a toilet; 2) a BBQ

Thanks to everyone who attended and helped make this little cleanup so successful!