Outstanding Work Deserves An Award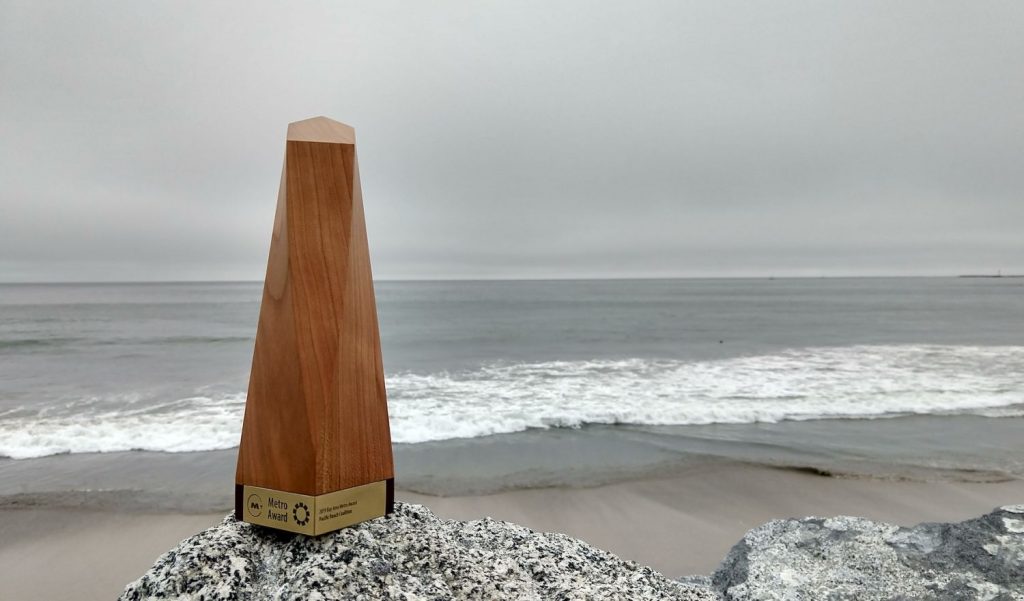 And so we got one!
In case you didn't hear, on Thursday June 6th, our Vice President Jim Fithian accepted a HUGE award on our behalf: The ABAG/Metro Awards.
The first Bay Area Metro Awards were presented at a ceremony in Oakland recognizing 13 people, projects, organizations and local governments advancing solutions to ease the Bay Area's housing crisis, improve the transportation system or environment, or make the nine-county region more resilient. The new awards program honors positive impacts on the Bay Area's mobility, affordability, resilience and community; and recognizes efforts that make the region a better place to live, work and play.
"We honor this year's winners to say thank you for the work they are doing and we hope that the winners' stories will inspire others to strive for excellence in their daily tasks," said ABAG President and MTC Commissioner David Rabbitt.
This is simply outstanding and we still can't believe that PBC was among some of the biggest organizations such as UC Berkeley and BART. Thank you all for your support, work, volunteerism, vision, and efforts to help the environment while helping people as well!
The award that we received is the first of the joint ABAG-MTC awards program. The wood, by the way, is cherry on the top and native California walnut at the base.
Here is the direct link to the PBC video and info….
https://mtc.ca.gov/whats-happening/news/special-features/pacific-beach-coalition
You can read about each of the winners and view the videos on MTC's and ABAG's websites. We encourage you to use these web links to spread the message of our accomplishments via your internal and external communications and social media. https://abag.ca.gov/news/2019-bay-area-metro-award