All Hands On Deck at Linda Mar Beach!
On February 18th, a dedicated group of volunteers came together for the Linda Mar beach cleanup to pick up the beautiful beach and surrounding area in Pacifica. Despite the cold weather, the sunny day brought many surfers to the beach, and they were eager to hear about the cleanup and promised to join in after their surf sessions.
The cleanup started with a surprise arrival of a new group, The Mandalorian Mercs Costume Club. This Star Wars costume-making group not only showed up to participate in the cleanup, but they also came dressed as volunteers, adding a fun and unique twist to the day. They quickly got to work, helping to set up materials for the cleanup.
Next to arrive were our friends from Notre Dame Belmont, who set up their own table as part of their senior project about ocean health, adding 14 volunteers to the growing number of people who were ready to tackle the beach's litter problem.
The cleanup was hosted by PBC captains Jim, Ana, Antony, Julie, and Marie, along with new naturalist Natalie. They were joined by 53 volunteers, including local high school students, members of NCL and YMSL, and several families who all worked hard to clean up the beach.
Despite the hard work, everyone had a great time, learned a lot, and collected an impressive 180 pounds of trash, including dangerous items like tires and nail-laden wood. They also collected 20 pounds of recyclables and 5 pounds of compostable materials!
It was a successful day, with volunteers coming together to make a difference in their community and the environment. After all the hard work, everyone enjoyed a well-deserved meal. Pacific Beach Coalition beach cleanups are a great way to get involved and make a positive impact on the environment, and we look forward to the next event.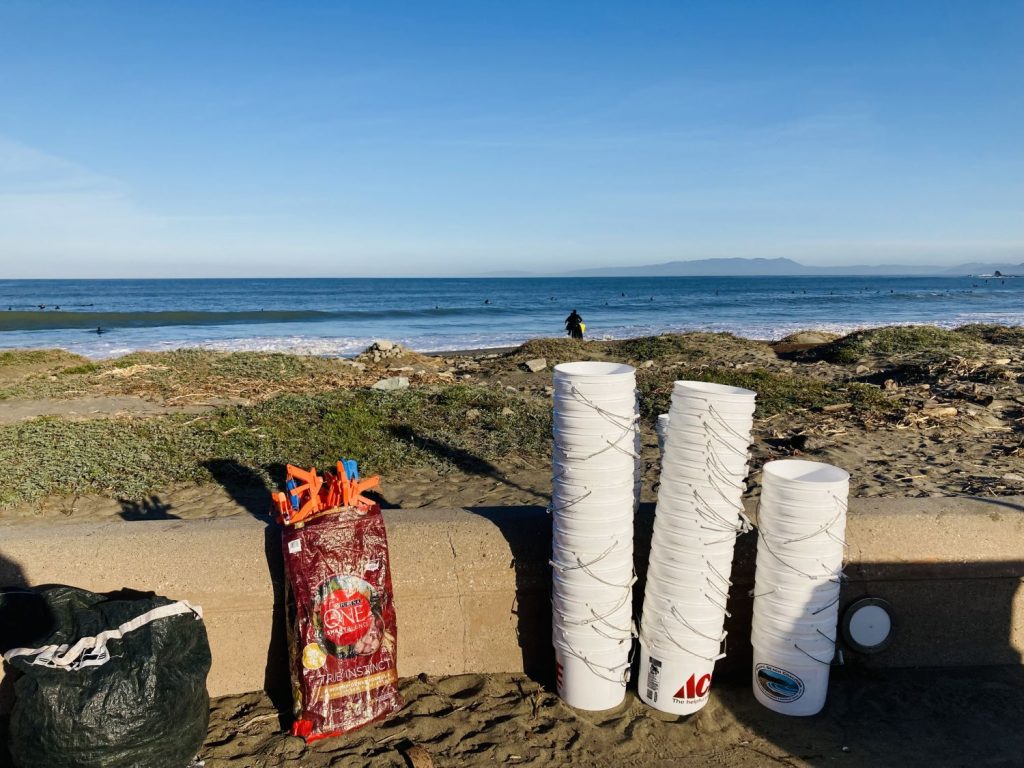 We appreciate everyone who supports Pacific Beach Coalition's work and educational programs. Thank you for helping us to protect our beautiful ocean and coastline by donating money, time, or both! Your dollars will go towards our ongoing educational efforts (such as the Naturalists program) and our beach cleanups and habitat restoration efforts along the coastal trail. Thank you so much for any contribution: big or small!