A Memorial Day Cleanup To Remember, at Mussel Rock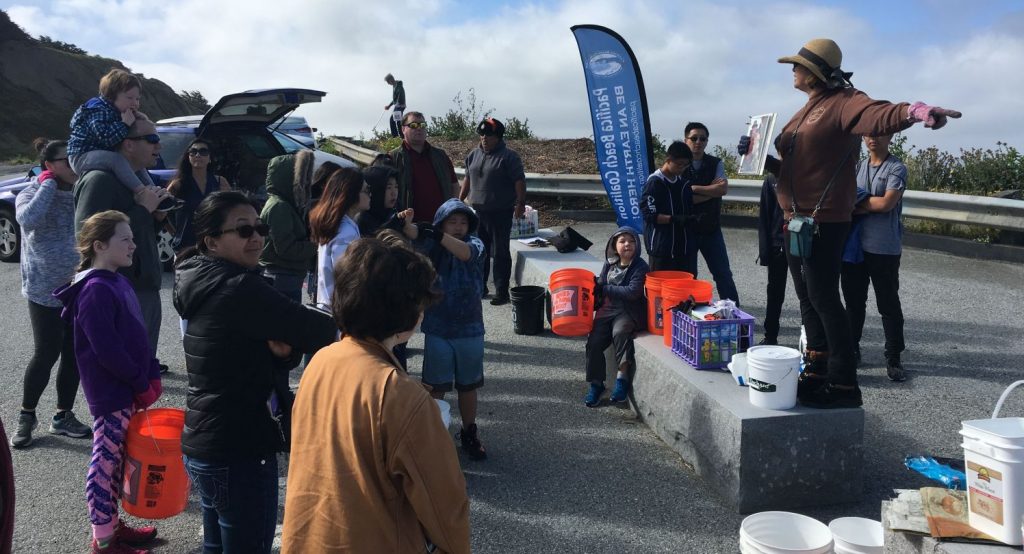 What a great Memorial Day cleanup at Mussel Rock this weekend! You showed up in numbers and we even had a bit of sun.
Our 40 volunteers removed trash and cigarette butts from the parking lot, trail and beach. Well done!
We also had the special visit of Edward Schrank. Edward, a
head and neck cancer survivor from chemical exposure while serving 15 years in the United States Marine Corps, started a national community service project in conjunction with a National Anthem performance tour.
Here is a 90 second video of his very moving story click here.
His first performance is on Sunday with our SF Giants, and then he will have 3 more performances with MLB teams and 8 NFL teams across the country through December. In each city, Edward and his family do a service project on Saturday and the National Anthem on Sunday. So inspiring!
Good luck tomorrow Edward.  Thank you for sharing your family and your day and trip to SF with us at Mussel Rock, Daly City! 
Jeff's Report, Mussel Rockstar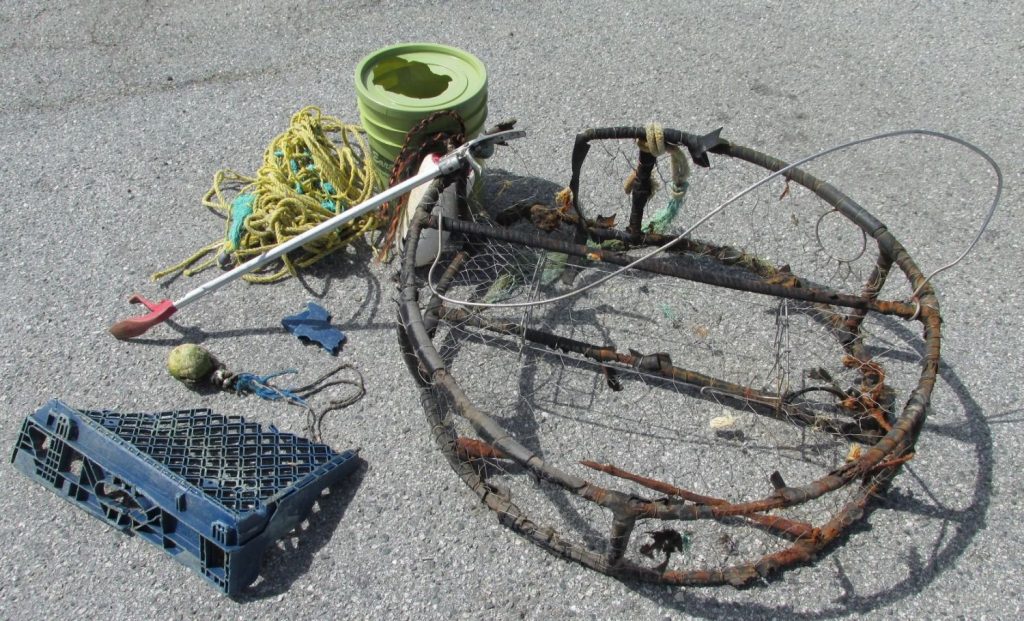 Here is what I found, another larger bundle of ropes was hopelessly tangled. The crab pot I pulled out of the rocks a few weeks ago, but it was too heavy to haul it back up. Thankfully someone hauled it up the hillside and I dragged it back to the parking lot.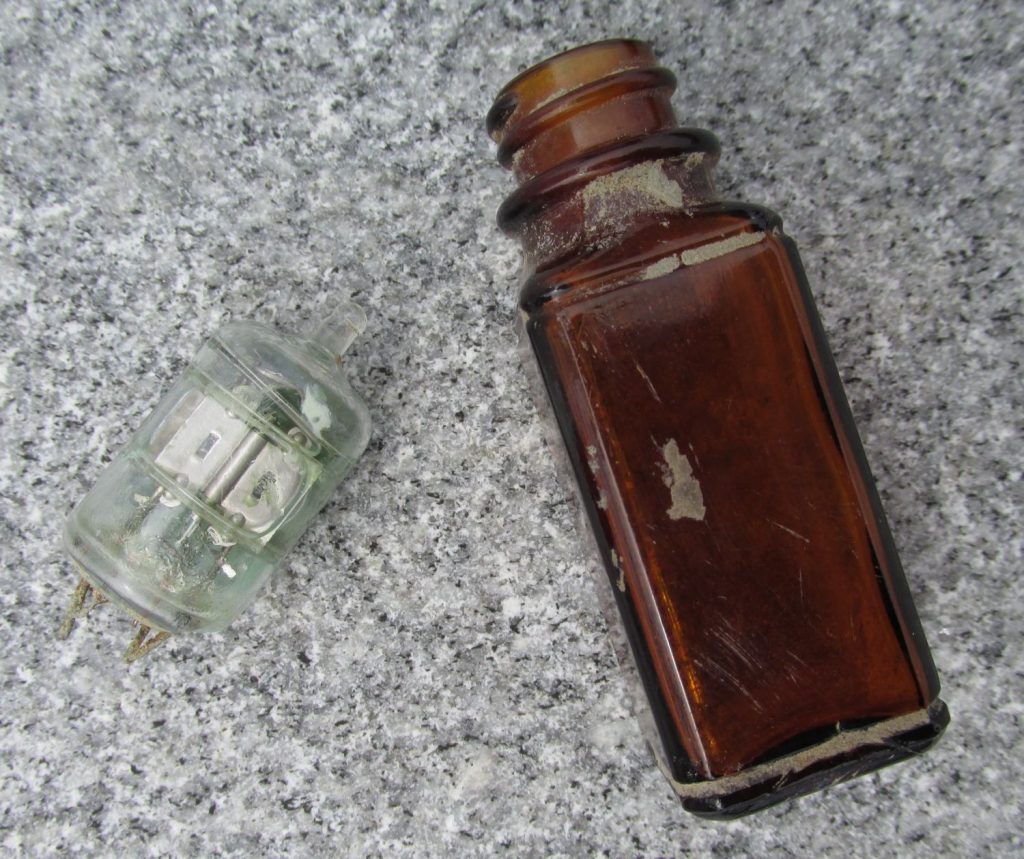 Coming out of the lower end of the landfill, a small brown bottle probably for medicine and a real interesting find, a vacuum tube from an old radio or tv or some other early "electronic" device.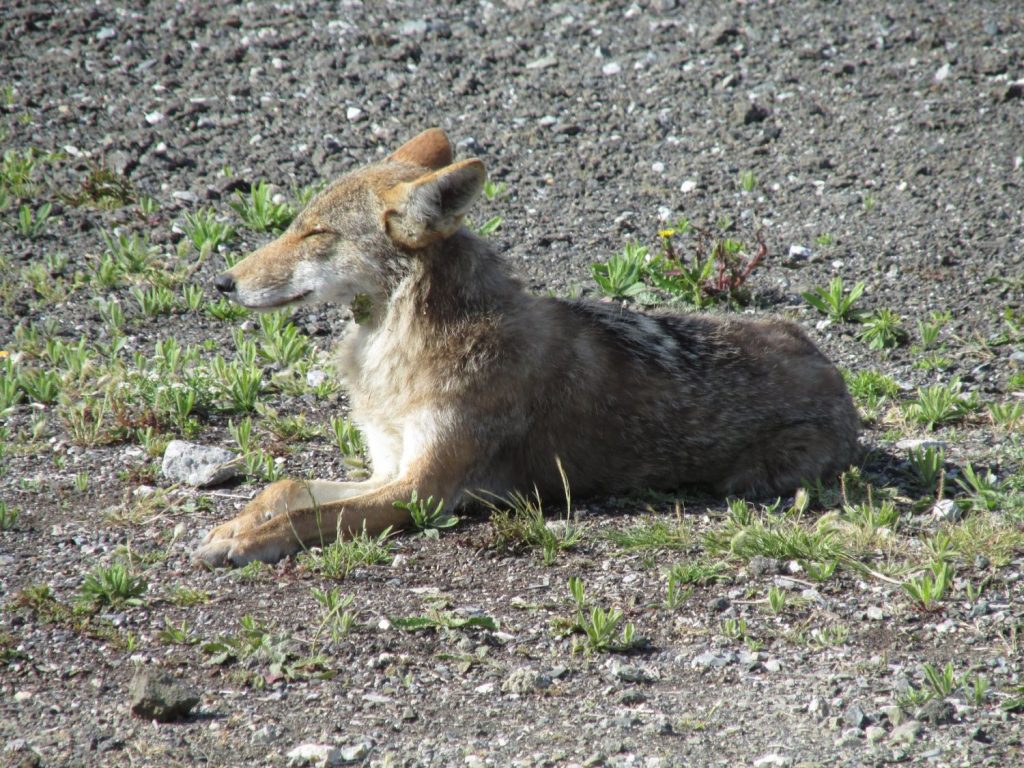 One of the local Mussel Rock Coyotes getting some sun. Yes, it knew I was there, I didn't sneak up on it, it just closed its eyes for a second.