6 Reasons Why You Should Donate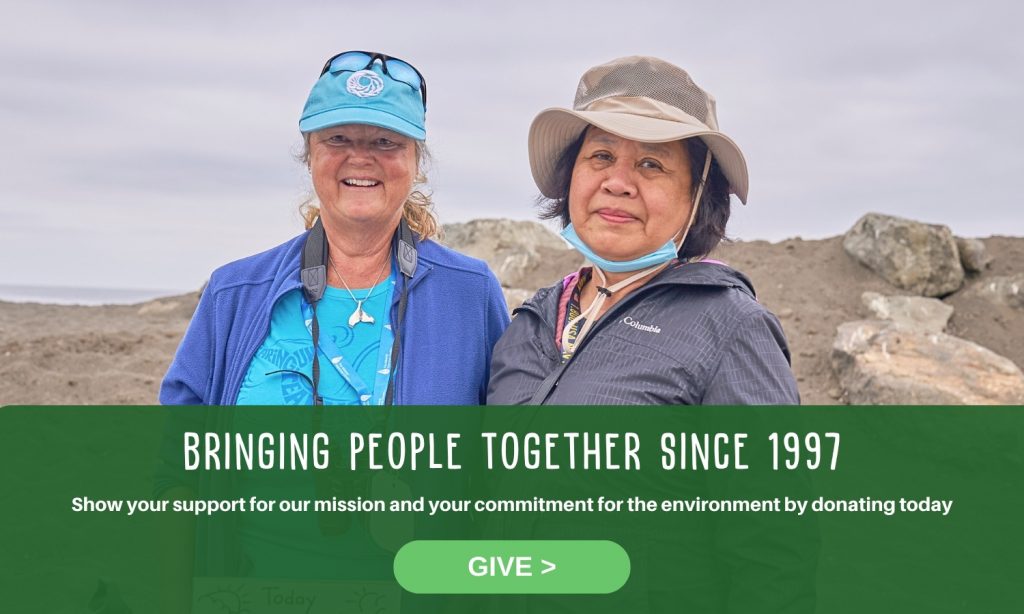 Our reach extends inland, bringing people to the coast for a meaningful connection with the environment. Your donation helps sustain these vital efforts and ensures a cleaner, healthier future for our Pacific ocean and community. Join us in creating 'Waves of Gratitude' for our coast and to keep our impactful work afloat.
1. WE CLEAN OUR BEACHES AND OUR PARKS!
So far this year we've removed 40,470 pounds of trash and recycling.
2. WE COLLECT AND RECYCLE TOXIC CIGARETTE BUTTS
We've prevented 195,000 butts from entering the ocean since Jan 1st by picking them up and sending them to be recycled and made into something useful.
3. WE RESTORE HABITAT
So far this year we've removed 8,500 pounds of green waste from sensitive habitats and planted hundreds of native plants.
4. WE ENGAGE VOLUNTEERS AND BRING PEOPLE TOGETHER
In 2023, we've given over 10,700 volunteers from all over the Bay Area a reason to get outside and help the planet. This year we've hosted 1,620 volunteers through our Corporate and Schools Give Back program – a meaningful team-building experience that has groups coming back year after year.
5. WE EDUCATE YOUTH AND INSPIRE ADULTS
In April, we hosted 20 school assemblies for over 4,200 local students, educating youth about ocean health and our 2023 Earth Day honoree, the Nudibranch. Volunteers of all ages benefit from the expertise of our 8 naturalists, who are present at our 10 monthly events to share fascinating information about local habitats and the creatures that live there.
6. WE BRING PEOPLE TO THE COAST
The vast majority of our volunteers come from inland cities. For some individuals, it's their first time experiencing the ocean or SF Bay in person. We give them an opportunity to learn and connect with our beautiful environment.