29 Volunteers & 145 lbs of Trash at San Pedro Creek Cleanup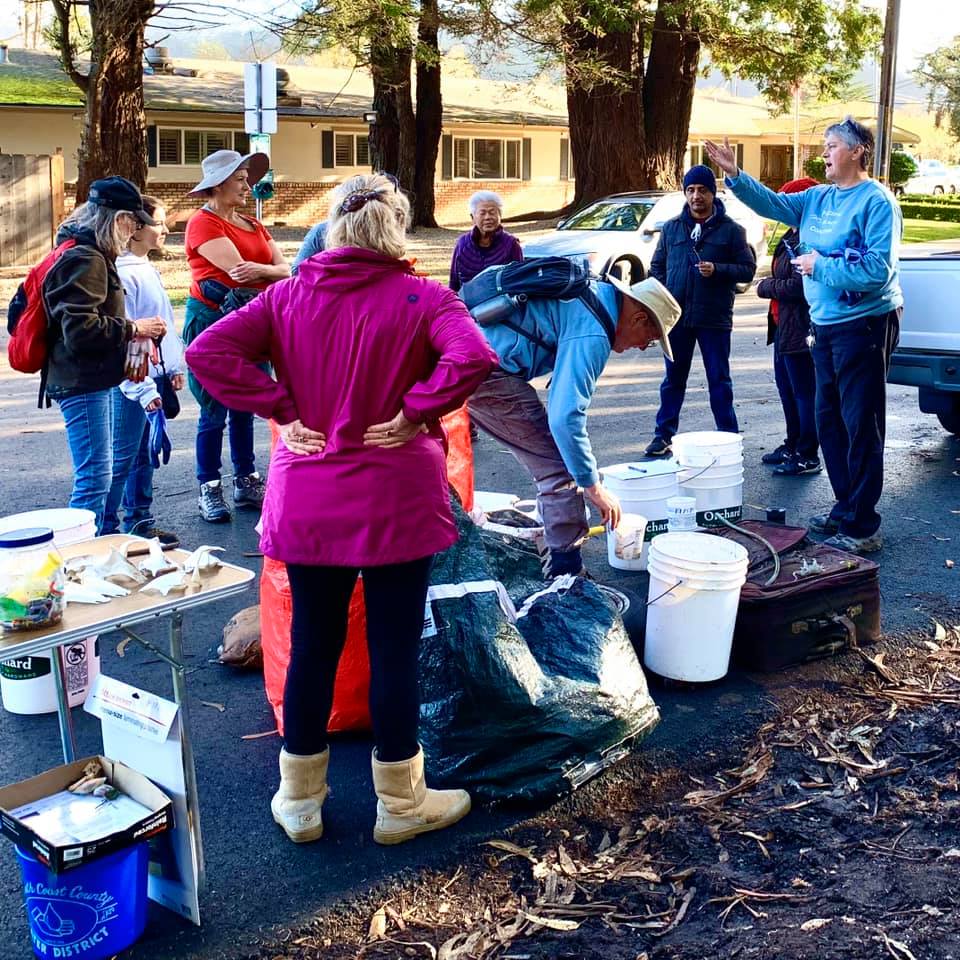 Our First San Pedro Creek Cleanup Was a Huge Success!
On Saturday January 4, the first San Pedro Creek monthly cleanup was held, starting by the convalescent center on San Pedro Terrace Rd. It should be noted that clean-ups on Earth Day and other cleanups have been held in the past, this was just formalizing a monthly cleanup.
29 Volunteers From All Over the Bay Area
We had 29 volunteers, including 8 established members of PBC who helped us get off to a good start, 3 members of the San Pedro Creek Watershed Coalition and the Pacifica Land Trust, and 14 folks from zip codes other than Pacifica.
145 lbs of Trash and 181 Cigarette Butts
145 pounds of landfill trash, 15 pounds of recyclables, and 181 cigarette butts were collected. An improvised fishing apparatus, a wheel and tire, and homeless encampment detritus were the most exceptional items found, however no evidence of active encampments were seen.
Thanks to Lynn Adams and Marie Kazan-Koniarek for showing us the ropes!
Blog post written by John Keener, San Pedro Creek's Site Captain.
Find out when is the next cleanup on our calendar.