2000 Cigarette Butts & 61 Volunteers at the Pacifica Pier Cleanup
Wow! What a fantastic pier clean up we had yesterday thanks to all of your help.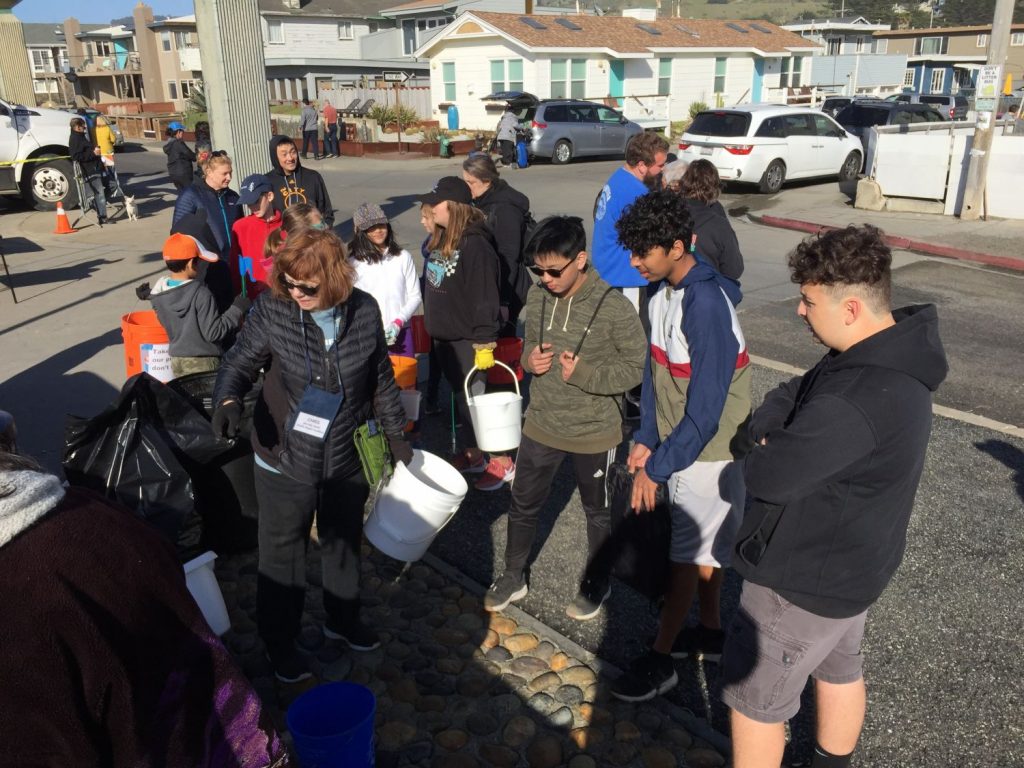 Here are some fun facts:61 volunteers not including PBC helpers.
– 69 pounds of trash 
– 2000 cigarette butts (Helen was our smoking ambassador but for once no one was smoking on the pier!)
Frank and Gail surveyed 109 visitors on the pier to find out where they were from. Most were from San Francisco and Pacifica with a few from San Dieogo, New York City, West Virginia and Los Angeles. 
Special thanks to the Distrikt group from SF for coming out to the coast and helping cleaning up litter!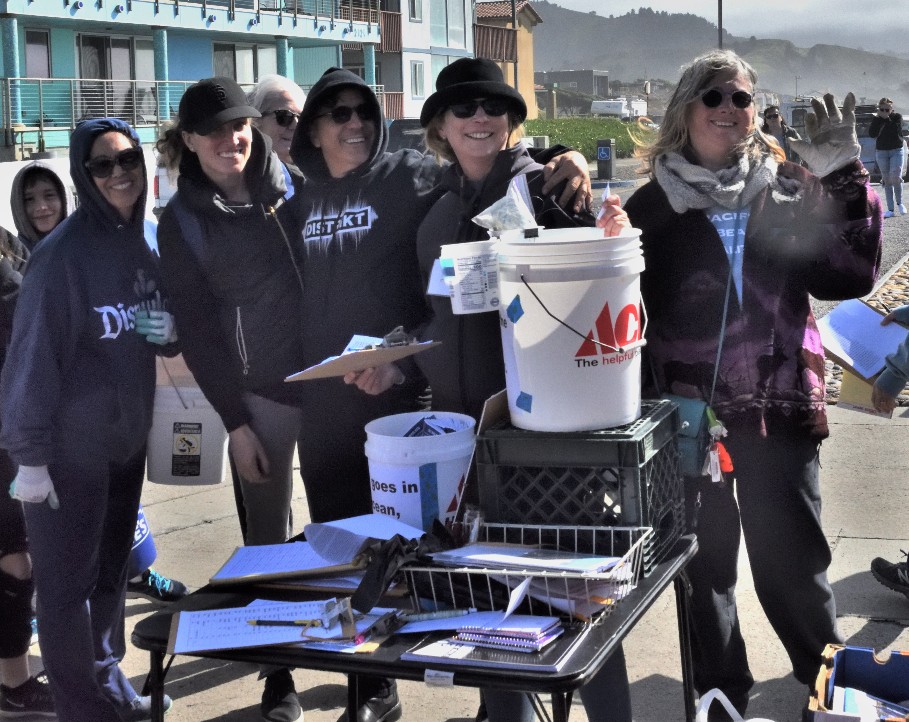 Leo Leon and Kris displayed beautiful pictures of the pier.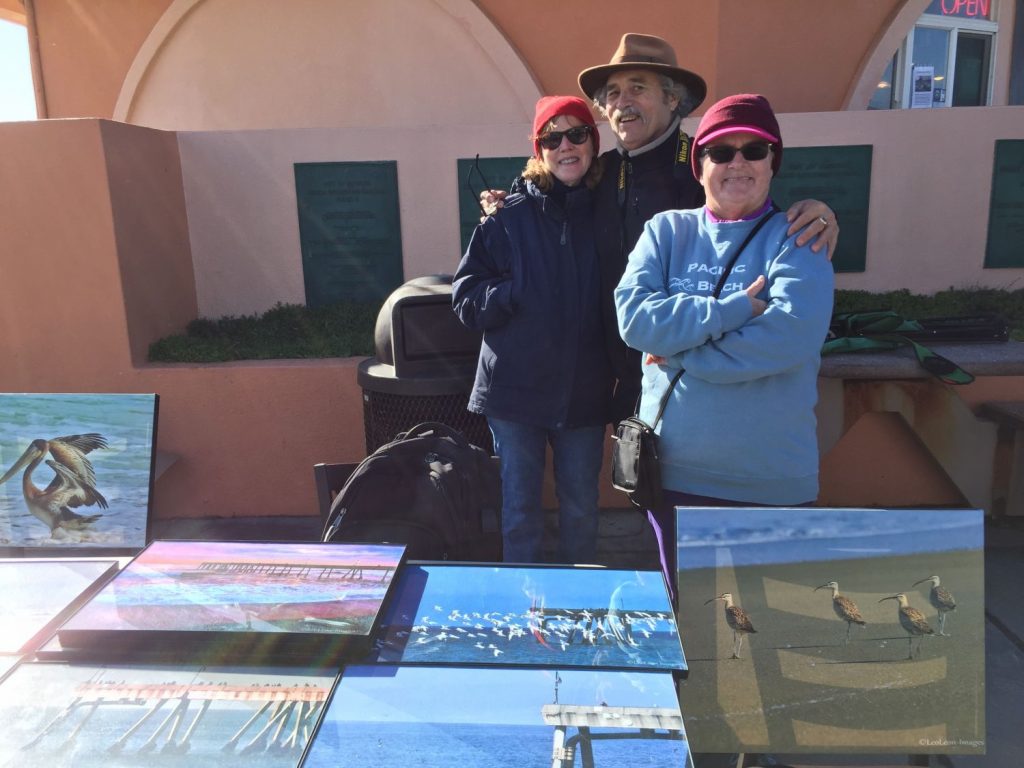 Oh naturalist team of Nathan, Genievive  and Shari did a great job educating the public. Nathan's posters were a big hit.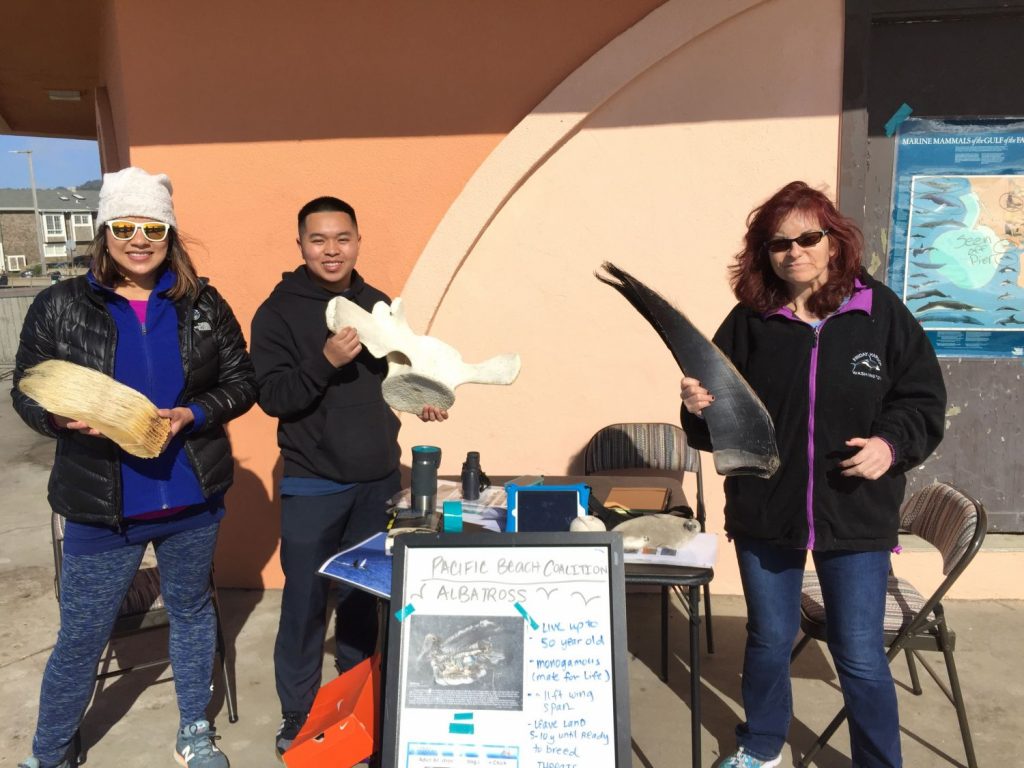 Special thanks to Christine Burr, David and Cecily (?) for helping with the set up and buckets. I hope I didn't miss anyone…it takes a village.