125 Native Plants Planted for MLK Day of Service!
We had a successful MLK Jr Day of service last weekend, planting native plants pulling Oxalis, and mulching 100 sq yards of slope to plant in the future. Thank you to the over 150 volunteers who joined us to make such an incredible impact at our beloved Linda Mar State Beach!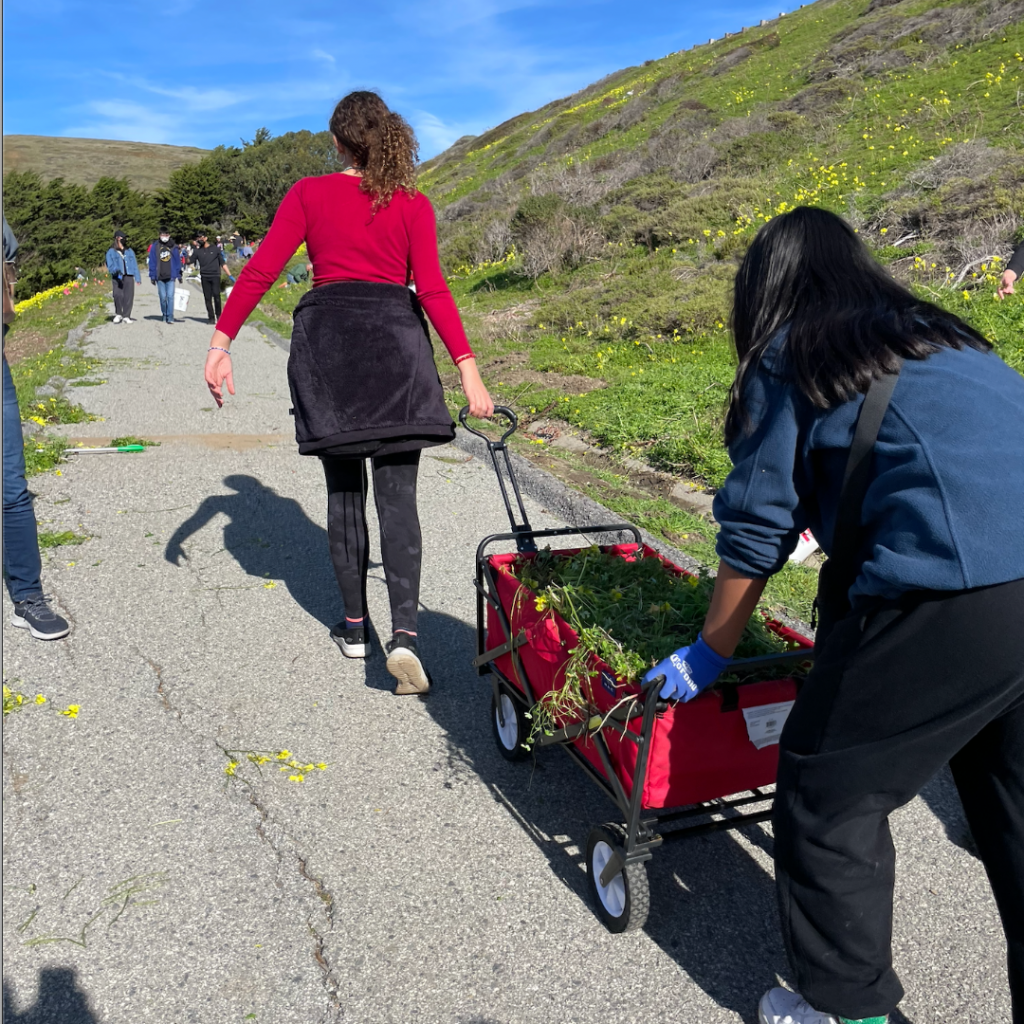 At this year's MLK Day of Service beach cleanup, Westborough middle school brought nearly 100 students and family members to help!
Volunteers planted a 200-foot-long strip at the top of the incline and around the base of the switch with a ribbon of diverse native plants! Other volunteers cleared a large patch on the highway side of the trail and mulched it, and Cub Scout Pack 9 volunteers eagerly learned the proper techniques for planting and installed another 18 native plants to expand the existing island of local fauna.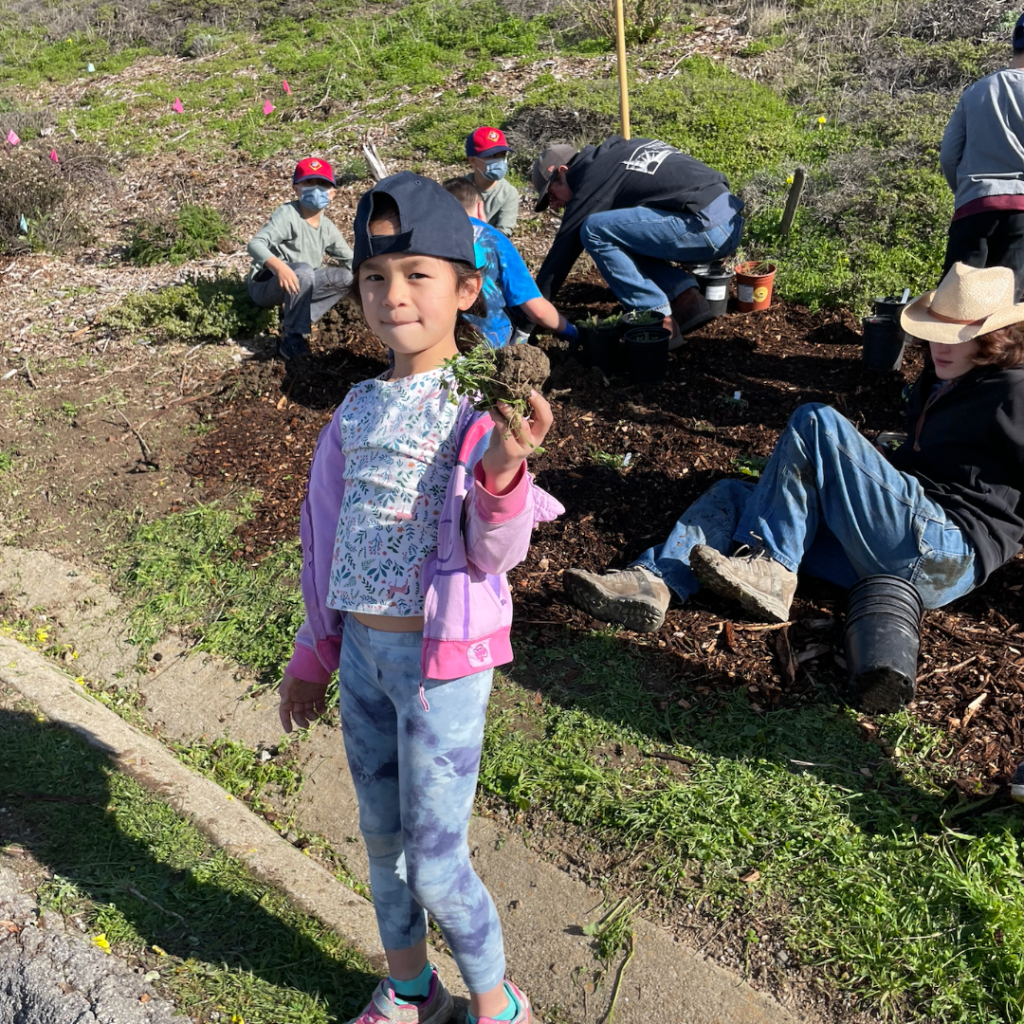 All up and down the trail, volunteers fought hard against the very invasive Oxalis; pulling everything they could and creating a massive pile that grew to nearly 1,000 pounds in weight.
In addition, another team of volunteers filled tarps and wheelbarrows with wood chips and carried them down the trail to mulch a new area destined to be planted next year.
In the end, all of the volunteers gathered together to celebrate Martin Luther King and thought of his message for everyone to work together, elbow to elbow, and to help each other and the planet. After the Earth Day pledge was said, volunteers cheered the sunny day and thanked the ocean for the oxygen we breathe, the inspiration it provides, and the opportunity to volunteer together.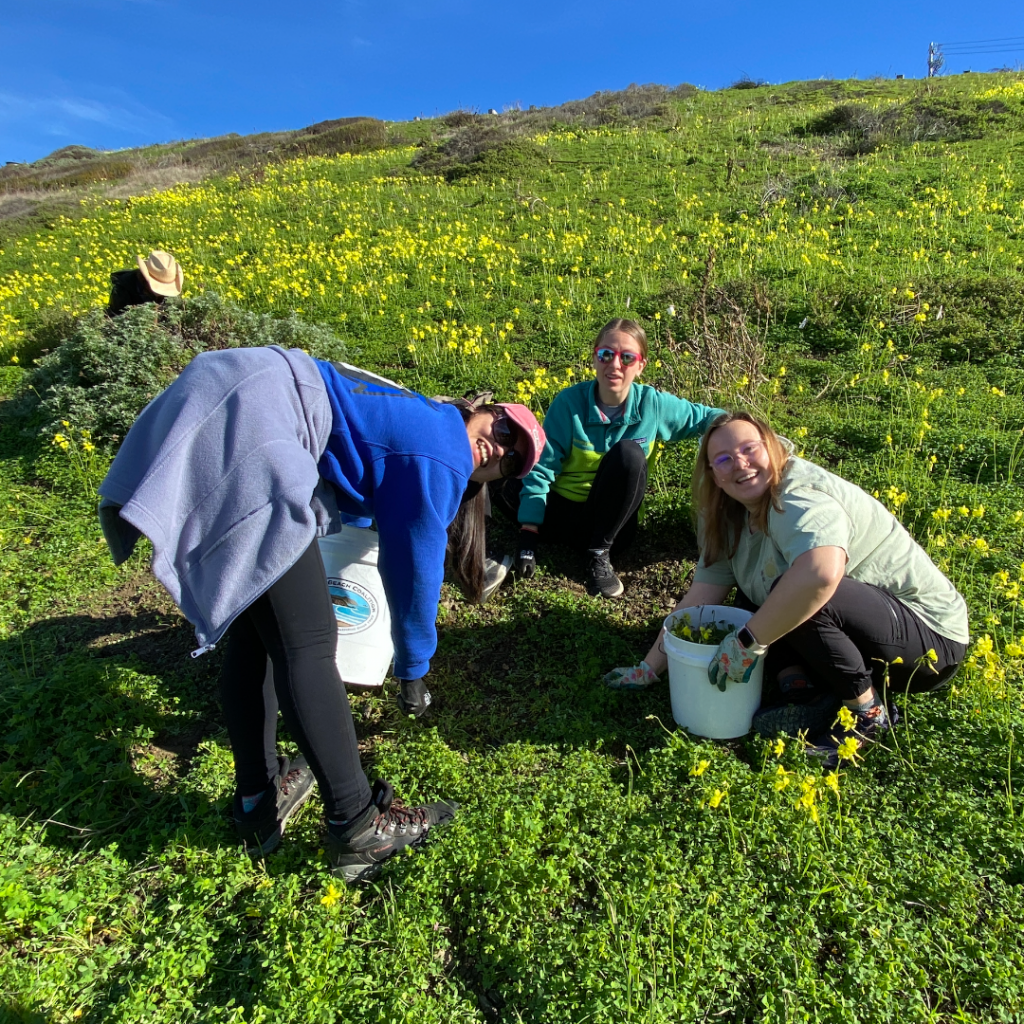 Thank you so much to all the volunteers and site captains for making this incredible day possible!
In addition, another 139 volunteers were cleaning the beach and surrounding areas. Here is Jim Fithian's report:
We had a fantastic MLK Day of Service at Linda Mar Beach! 139 volunteers picked up 536 lbs of trash including many large pieces of hazardous wood with nails, paint and other chemicals, 20 lbs of recycling, 10 lbs of compost and over 200 cigarettes. We had a great team: Jim, Ana, Juliana, Marley and Nancy who pitched in to organize 74 middle schoolers from Westborough Middle School and over 60 others from Santa Clara University, several high schools, NCL Crystal Springs and many individuals and families. What started out as a cold, windy morning turned into a beautiful day with huge waves and sun, not to mention so many people at the beach who stopped by to say thank you! Westborough and many others continued to the habitat restoration for even more service, returning to the south end of the beach for what so many students said was a must- Taco Bell!
---
We appreciate everyone who supports Pacific Beach Coalition's work and educational programs. Thank you for helping us to protect our beautiful ocean and coastline by donating money, time or both! Your dollars will go towards our ongoing educational efforts (such as the Naturalists program) and our beach cleanups and habitat restoration efforts along the coastal trail. Thank you so much for any contribution, big or small!