120 Volunteers came to our Post 4th Of July Cleanups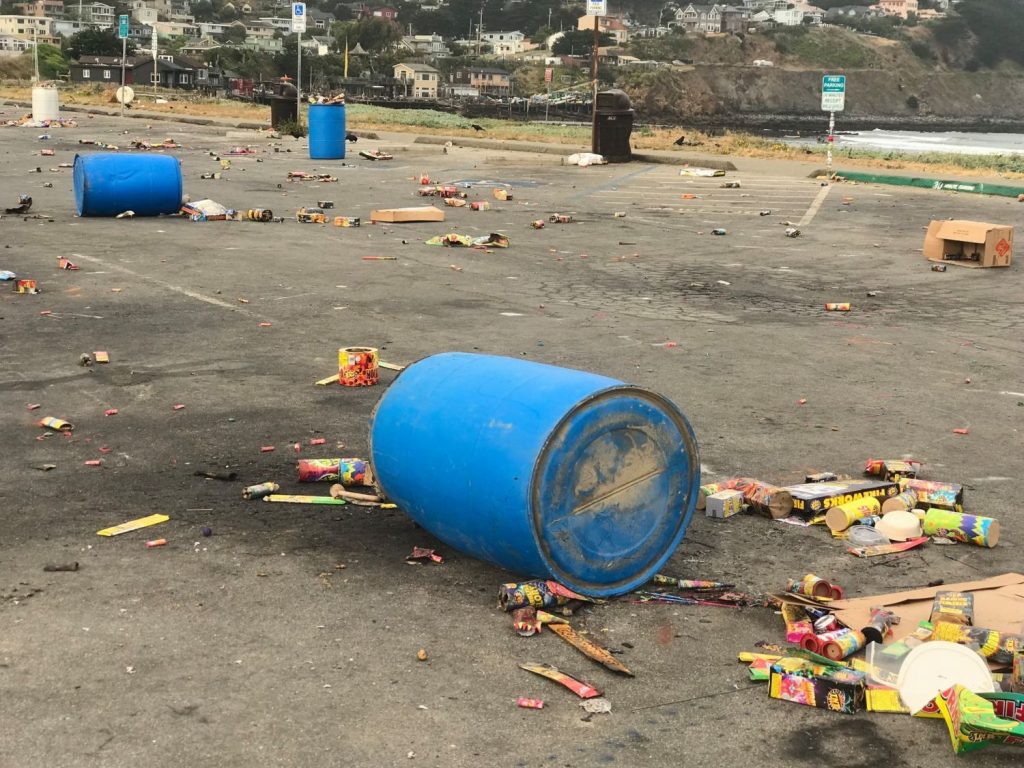 Legal But Not Everywhere
There was a lot of controversy about why are fireworks legal in Pacifica mostly because of the trash and the mess often left behind after the celebration. Some worth remembering is that fireworks used to be allowed everywhere in the past and now, on our side of the West Coast, it is only legal to discharge fireworks in very specific areas. We can't prevent people from having a bit of fun, so we believe it is a good compromise to have them all contained which makes it easier to cleanup afterwards.
They Sell, They Clean.
Something important people forget to mention is that the staff who sells the fireworks to the public is required to spend 2 hours the next day to help cleanup the mess. As a result, ~40 of the volunteers we counted on the 5th, were actually part of the fireworks selling stands!
Only Half of a Dumpster
While everything looked like a movie set from an after-apocalyptic-war-zone type of scene, there was not that much trash compared to the previous years. People left a lot of trash by the trash cans and we only filled half of a dumpster. We have been accustomed to fill it out to the top but not this year. And for the first time ever, we were able to recycle a lot of cardboard!
So Here are the Numbers
120 volunteers
5 cubic yards of trash at Rockaway and 1,500 cigarette butts
30 lbs of fireworks trash (despite being illegal) and 1,200 cigarette butts at Sharp Park
40 lbs of fireworks trash (despite being illegal) at Montara
Less than 20 lbs of fireworks trash (despite being illegal) at Mussel Rock, which was way less than the previous years
We thank everyone for coming so bright and early to our annual Post 4th of July cleanups. And thank you to the communities for making this year less trashy than the previous ones!