Attend Social & Special Events

The Pacific Beach Coalition hosts events beyond beach cleanups including a variety of social and special events that offer comradery and continued learning about our coastal environment among kindred spirits throughout the year.
Join us for Social Hour, Meet & Greets, special film nights, educational workshops, FogFest parade "Build" events, wildlife learning excursions including beach walks, nature hikes, camping and whale watching trips, and much more!
Sign up for our e-News featuring the latest details, and check our monthly calendar for dates, times and locations to join in on our fun, kinship-filled adventures.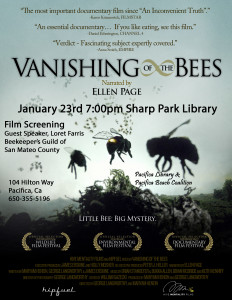 2015
January 23, Friday Documentary Film Night: "Vanishing of the Bees"  held in partnership with Pacifica Libraries
January 22, Social Hour @ Paisano's Restaurant
January 17, 18th Annual Beach Planting & Native Habitat Restoration Day
2014
November 15, Annual Members Cleanup, Brunch & Planning Meeting
October 23, PBC Social Hour @ Devil's Slide Taproom
October 10, Special Film Night – Share the Shore with the Snowy Plovers
September 27-28, Fog Fest
September 25, PBC Happy Hour @ Mussel Rock Bluffs
August 21, PBC Happy Hour & Beach Walk, Linda Mar Beach
August 15, Installation of Seasonal Symbolic Fence on Pacifica State Beach for Western Snowy Plovers
July 24, Happy Hour @ Nicks
July 5, 4th of July Beach Cleanups in Pacifica
June 26, Happy Hour @ the Beach + Beach Clean Up Find Contest
June 7, Meet & Greet Social & Earth Day Appreciation Celebration
May 29, Happy Hour @ Puerto 27
March 27, Happy Hour – Sunset on Montara State Beach
February 27,  New Volunteer Happy Hour @ the Surf Spot
February 15, Special Creek Clean Up at San Pedro Creek with Terra Nova High School students
February 13, Special Valentine's Day Beach Cleanup @ Esplanade Beach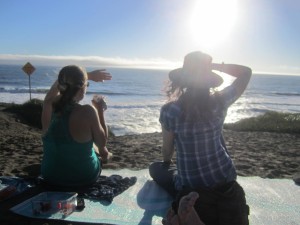 January 30, Happy Hour @ Moonraker before annual Pacifica Chamber of Commerce Awards banquet
January 10, Film Night: Tapped A Documentary @ the Library