Tsunami trash picked up at Surfer's Beach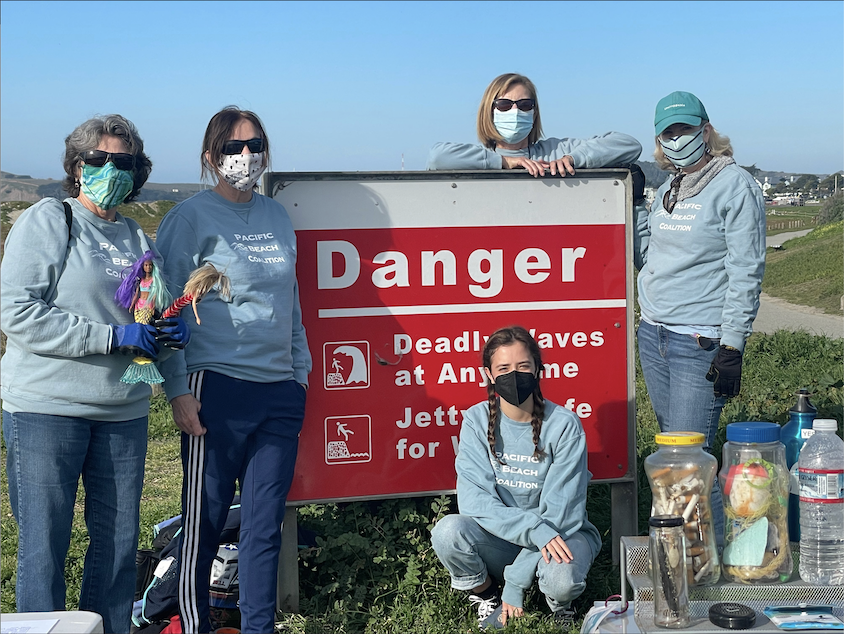 We had an incredible turnout for our first 2022 cleanup at Surfer's/Harbor Beach yesterday. Such a beautiful day!
There was quite a bit of trash out there due in part to the tsunami a few weeks ago but we picked it up!
We had 79 enthusiastic volunteers join us and they picked up 102 pounds of trash! This included 4 huge couch cushions. The group also collected 36 pounds of recyclables and 573 cigarette butts we'll send off to Terracycle.

A big thank you shoutout to Chris and his team from the HarborMaster station. Also, to our site captain Laurel for making this day a success; Julie our Naturalist; and Zoe, Amy, Meredith, and Birgit for helping out at the tables.